Camalie Vineyards was a family owned retreat on Mt. Veeder, six miles northwest of Napa. Purchased in late 2000 as a getaway from the hustle and bustle of the peninsula it became an adventure in grape growing, winemaking and "green" home construction. The adventure came to a close on 3/2/18 when the property was sold. It was a good 18 year run but, the bitter divorce which forced the sale has tainted the memories. Incompetent Sothebys realtors, staging ripoff, litigious neighbors, forrest fire damage, pending drought and the poor resale value for "green" homes in the final stretch did make it easier to say goodby and good riddance.
Camalie Vineyards is comprised of several blocks totaling 4.4 acres which produce 12 tons of fruit on average, about 2.7 tons/acre. Most of our grapes, 95%, are sold to wineries but 5% of the best grapes go into our home wines. In 2006 we shipped the first grapes from a replanting of the vineyard done in 2003.
Our home made wine is primarily pure Cabernet Sauvignon, but since 2007 we have been making blends with Carmenere and Merlot also grown on the Camalie Vineyards estate. In 2010 we blended Syrah from one of our neighbors. One block of 200 original Cabernet Sauvignon vines is now 36 years old thanks to their St. George roots surviving the new strain of phyloxera and penetrating deep enough into our clay soils that they no longer need irrigation. Camalie wines are vinted and aged on the estate in a Cave that was dug in 2004.
Our Cabernet Sauvignon vines planted in the Spring of 2003 are the best ENTAV French clones, types 337,338 and 191. We also planted 166 Merlot and 166 Carmenere vines at the same time. The total vine count is now 4200 vines including the 150 "old gentlemen" vines. Grape growing and informal home winemaking with some of our friends is as far as we plan to go. The scale of our home winemaking is ~200 gallons/year -- about 80 cases.
The quality of the grapes from Camalie Vineyards is world class based on numerous blind tastings we have done in the process of making our winemaking. See my Winemaker's Reports on the vintages 2014, 2013, 2010, 2009, 2008, 2007, 2006, 2005, 2005N 2004, 2003, 2002, 2001 . Some pictures of Winemaking 2007, 2008, 2009. The Bacchus Cave was completed in April 2007.
The vineyards cover 4.4 acres while native oak/madrone/redwood forest covers the remaining 18 acres, sequestering carbon at a phenomenal rate.

Maps, Panorama's, Old Vineyard
Viticulture, Soils, Grape Grower's Report 2007, Mark's Monitors, Napa County Monitors
Our Story - Every Winery and Vineyard has one.
Camalie Networks LLC is the wireless sensor networking enterprise associated with Camalie Vineyards started up in 2008. Its mission is to provide grape growers with advanced irrigation information technology to help them optimize grape quality and yield while minimizing water use, pumping energy and risks like irrigation system failure and frost. The Camalie System 3 system we sell and support was developed and field tested at Camalie Vineyards. It provides detailed real time soil moisture data and irrigation system control which enables us to optimize our water and energy use to improve yields and fruit quality. In the upper right corner of this page are a number of links to live data being acquired by the three wireless networks currently active at Camalie Vineyards.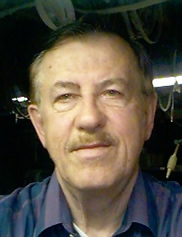 Herbert W. Holler (August 3, 1928 - November 1, 2015) Memorial
Miscellaneous Stuff
Mark's Wine Notes-Carmenere Technical Notes
Recognition for our wine. Wine Making 2004, 2008.
Other Events in the past; Topping Tasting, Barrel Mix Tasting, Harvest etc. AJ's 30th birthday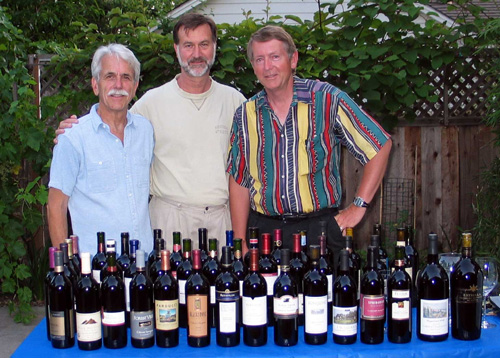 Gary's Website for the Forest Ave. Wine Coop Lots of pictures of the process and the fun.
Original Winemaking Proposal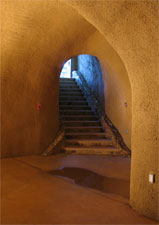 Mount Veeder Appellation I was president in 2010.
If you are interested in learning more or in getting a taste send me some e-mail at mholler@pacbell.net or give me a call at 650-799-6571. Expert Grower Ramon Pulido manages the vineyard for us. I am the lead winemaker but, I do get a lot of help from my family and friends. Camalie Vineyards is a private estate with winemaking still at the home winemaking scale. It is not open to the general public.
Last updated 8/19/17 M.H. Webmaster mholler@pacbell.net MboxII Polka Joe W&Varticle HB WC13 WC14 KL HWH SAart Grower's Blog PVM Jasper