Camalie Vineyards Grapes Available 2011+
Camalie Vineyards Cabernet Sauvignon vines, replanted in the Spring of 2003 are ENTAV French clones, types 337,338 and 191 on 3309 and 101-14 rootstocks. See the Cultivar Map for their locations, Mt. Veeder Appellation. Different rootstocks are used to compensate for soil variance. The vineyard is 4.4 acres, south facing, 1000 ft. elevation and produces 12 tons of fruit on average. Extensive Viticulture Data is available online including both historical results and real time weather and soil moisture data monitored with a 12 station eKo Pro wireless sensor network. Grower Mark Holler maintains a Grower's Blog describing the latest, weather, cultural events and grape analytical results along with photos as the season progresses. Focus is on full service for premium quality winemakers. Lots as small as 1 ton are accommodated.
Precision deficit irrigation is practiced using the monitored soil moisture data to achieve small berry size and inky concentration fruit with supple tannins characteristic of Mt. Veeder.
The vineyard is farmed by Pulido Vineyard Management with 33 years of experience farming on Mt. Veeder and 10 years of experience farming Camalie Vineyards. Ramon Pulido replanted this vineyard and has managed it since. He is joined in decision making by deeply involved owner/technologist and President of the Mt. Veeder Appellation, Mark Holler. Camalie Vineyards farming is organic with the exception of Round Up use in the dormant season to control weeds in the vine rows and an occational use in some years of a non-organic fungicide to control powdery mildew.
The quality of these mountain grapes from the Mt. Veeder Appellation is world class based on numerous blind tastings we have done in the process of making wine from this vineyard over the last 10 years. Call for samples and/or see my Winemaker's Blogs 2010, 2009, 2008, 2007, 2006, 2005, 2005N, 2004, 2003, 2002, 2001. Winemaking results are taken into account in farming decisions. We grow the grapes as though we plan to drink the wine from them ourselves, which we do. Owner Mark Holler makes his home wine from 10% of the vineyard's output.
Call for samples and/or a tour.
Mark Holler 650-799-6571, mholler@pacbell.net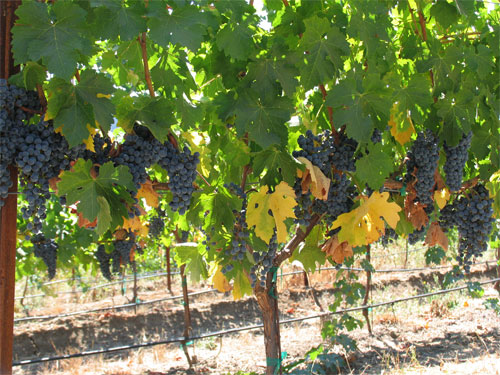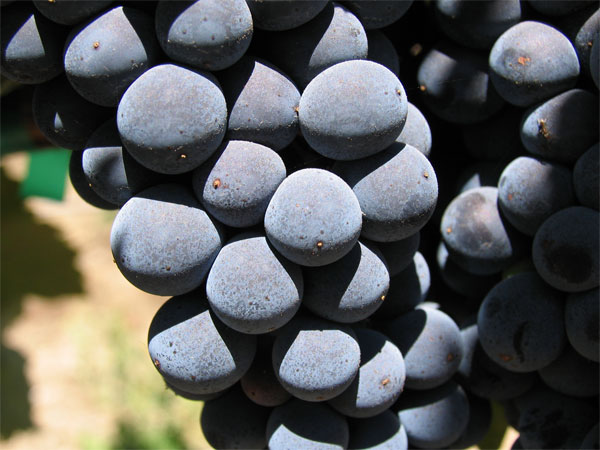 Mt. Veeder Geology and climate
Last Updated 4/21/11 M.H.
CamalieNetworks.com Website for M.Holler's business which distributes eKo Pro Wireless Sensor Networks.