New Home Construction
08/05/08 Gallery Replastering, kitchen, Doorstops, evening views
05/29/08 Gallery Floors, Doors, Paneling, Sinks, Toilets, Showers, Solar Heating System
03/31/08 Gallery Cabinets, Paint, Countertops, Tile, Trellis, Plaster
12/16/07 Gallery Sheet Rock, Insulation, Copper Roof
11/28/07 Gallery Cave Doors, Copper Roof, Driveway, Solar Panels, Radiant Floors, Masonry Heater, Pise
10/15/07 Gallery Pise applied, Cave Online, Windows in, Third harvest
8/4/07 Gallery Pool Plaster, First Swim, Cave Terrace Stonework, Roof Sheeting, Septic
6/23/07 Gallery Second Floor Framing, veranda, pool house framed
5/19/07 Gallery Framing well underway, Cave floor in.
3/14/07 Gallery Lots of cement and infrastructure
12/23/06 Gallery Walls going up, more concrete work, electrical in cave.
11/30/06 Gallery Foundation and mud on a sunny day after a rainy day.
10/27/06Gallery Piping infrastructure/trenches, Pool cement, Pool house foundation, Cave, tree felled.
9/12/06 Gallery Retaining walls, foundation
Building Permit was acquired on 8/21/06
Old house demolished about 10/15/05 - real start of construction.
Swimming pool dug in less than a day 8/31/06. Sorry Mike Mulligan.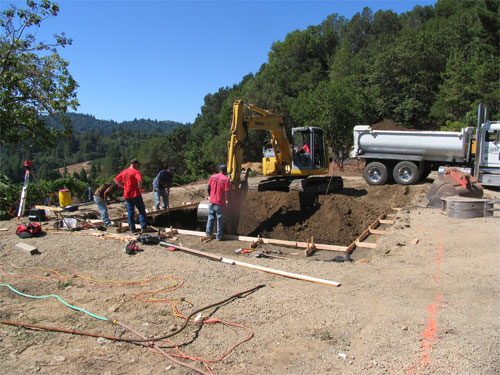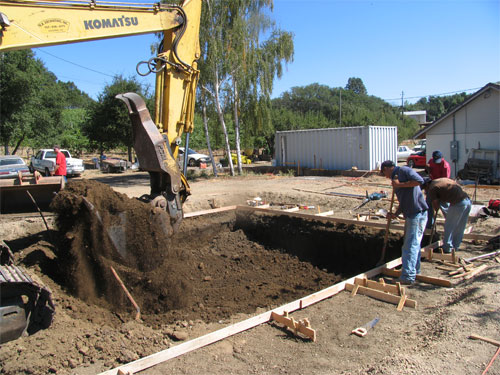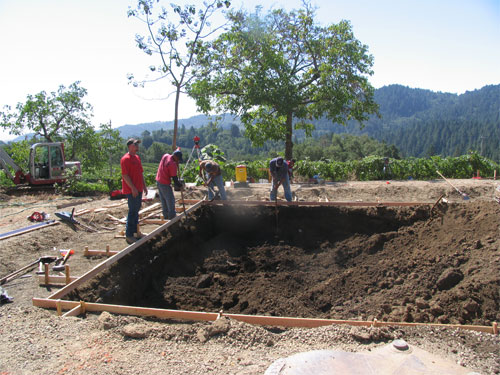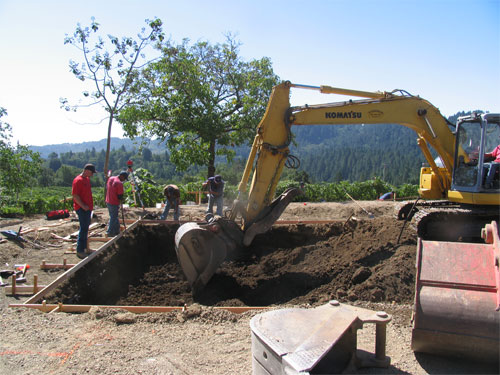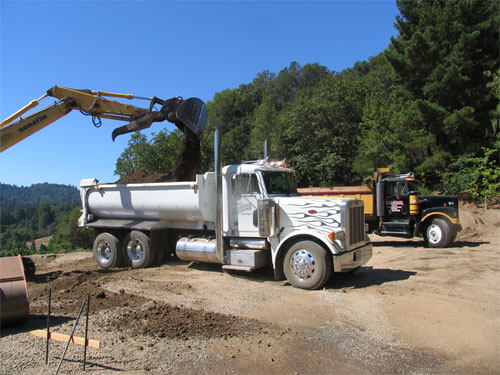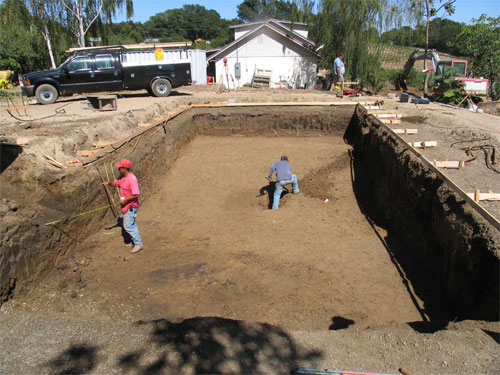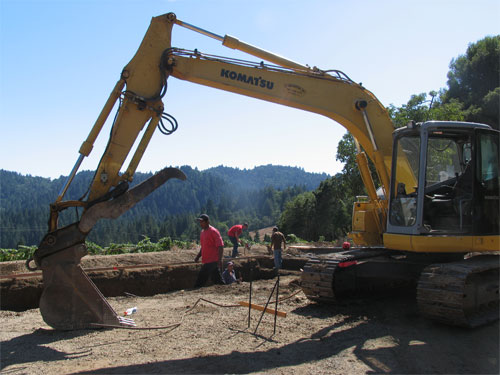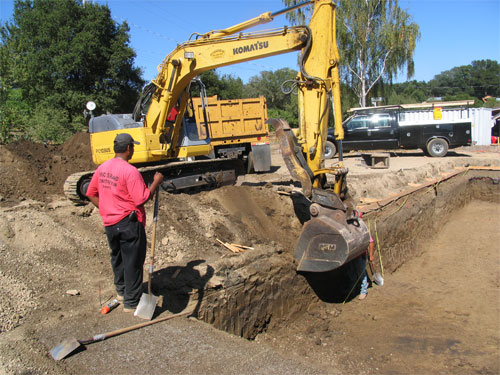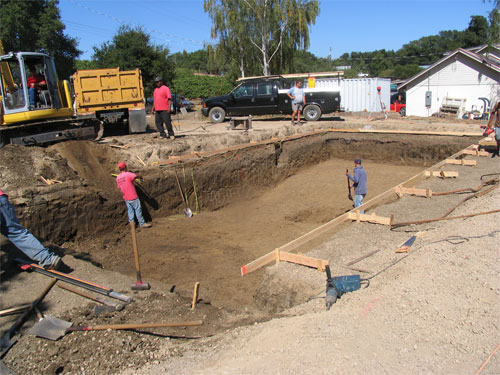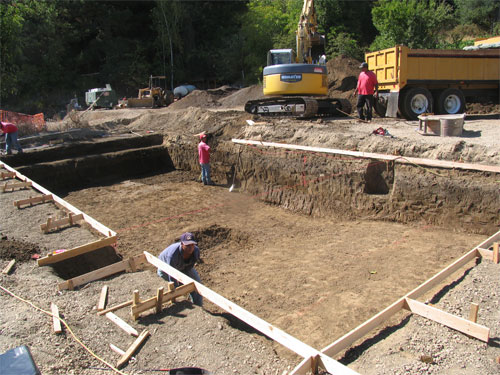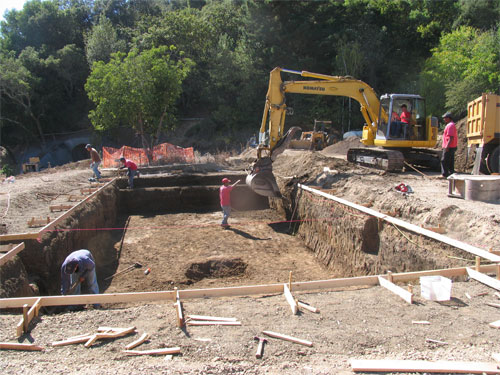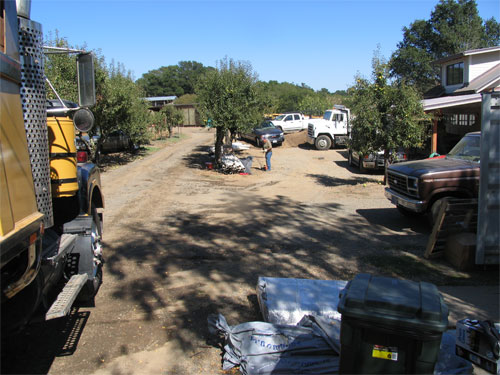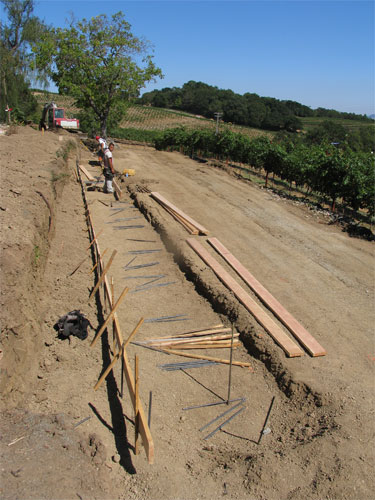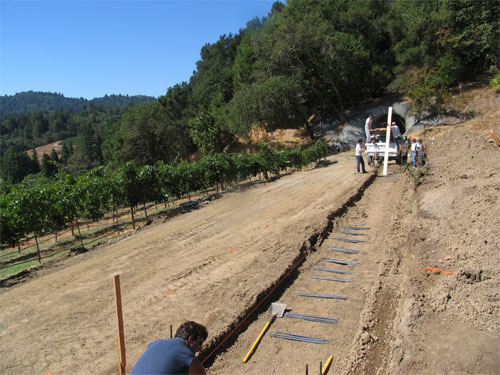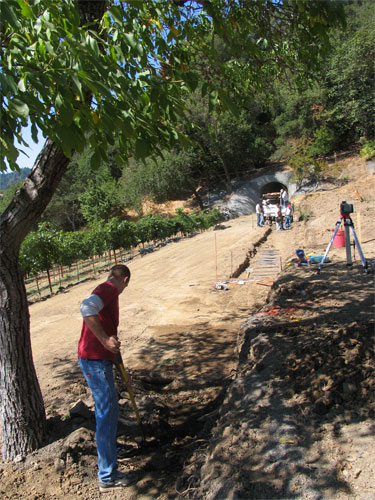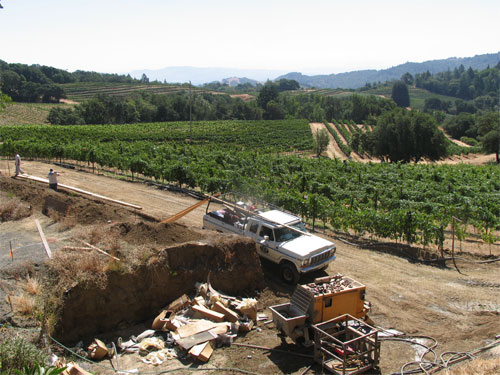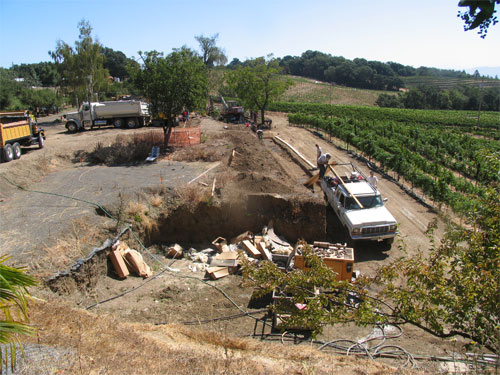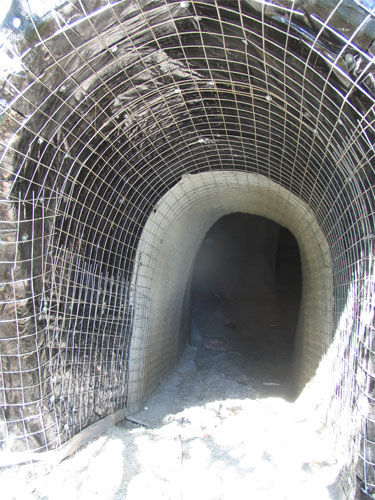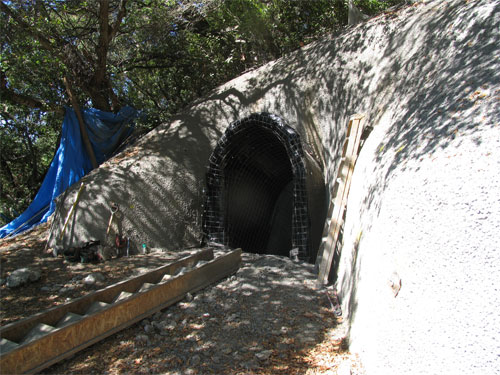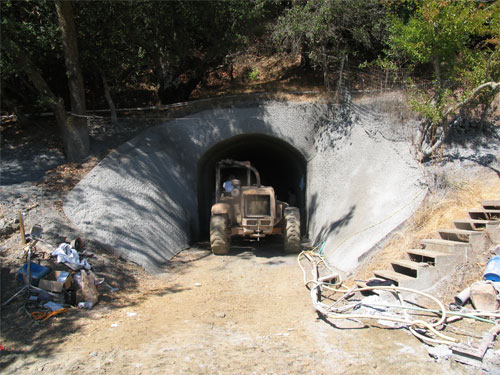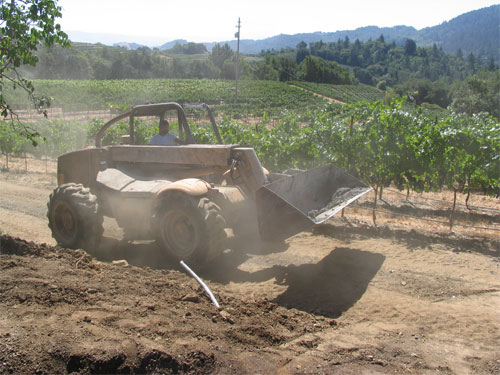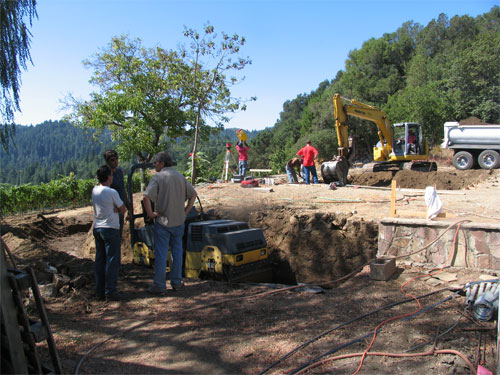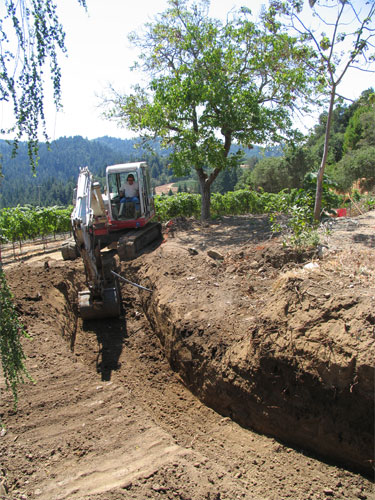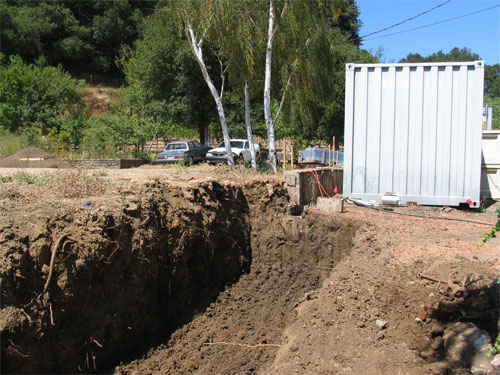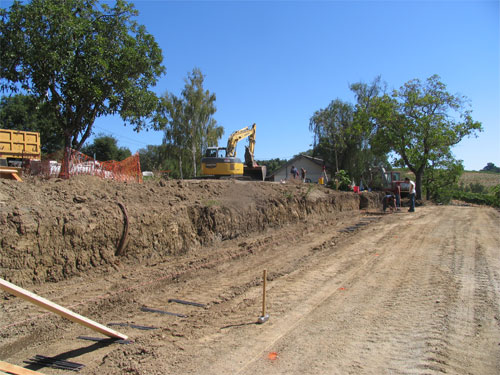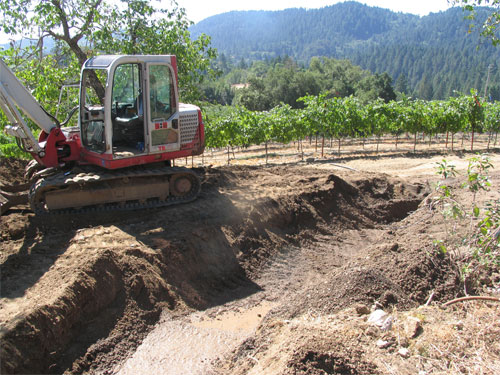 Before Demolition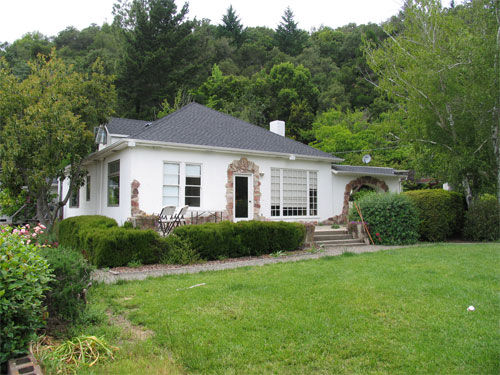 After Demolition about 10/15/05.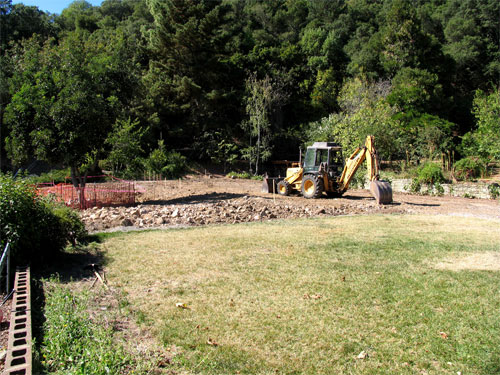 Miserable old pergola coming down.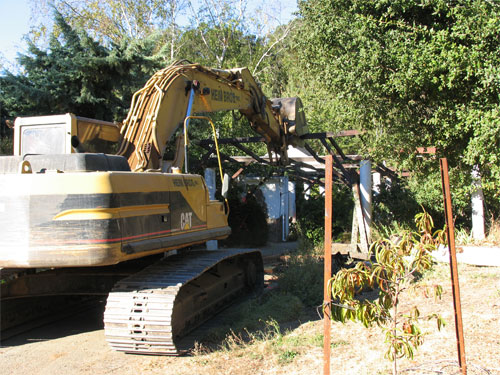 Chimney facade coming off. There really was nothing worth saving.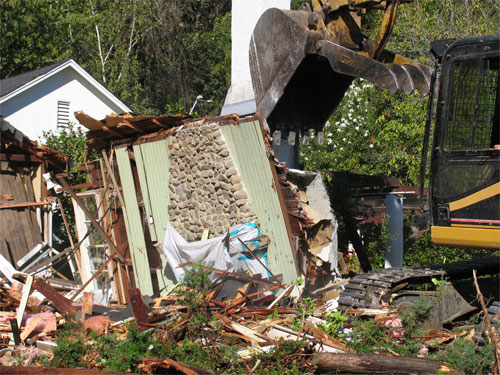 Bare site from all angles in the next sequence.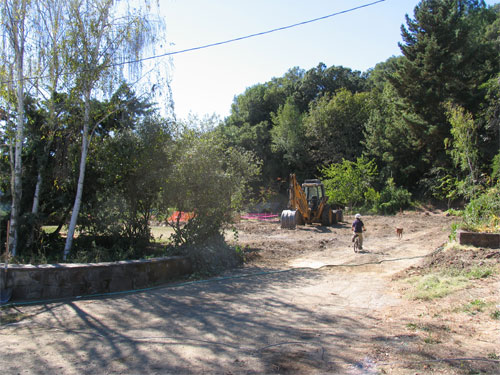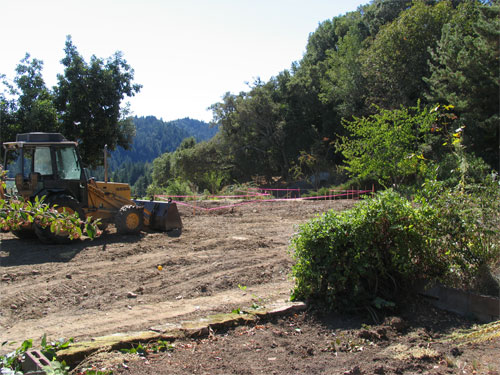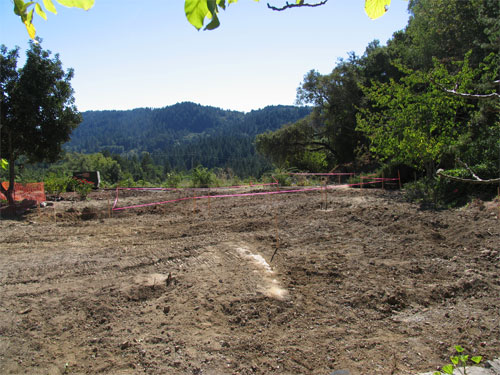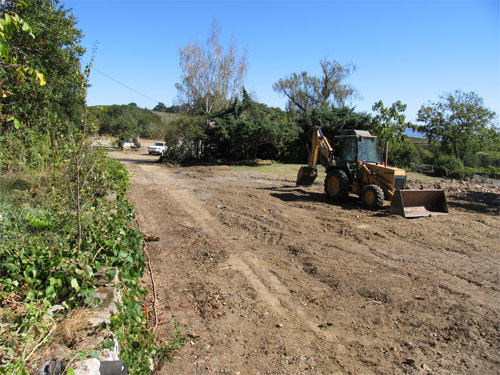 View from the hillside above the home site.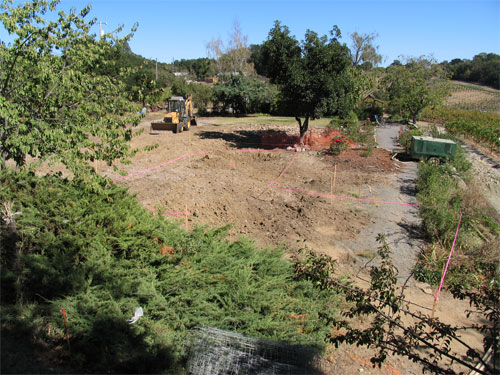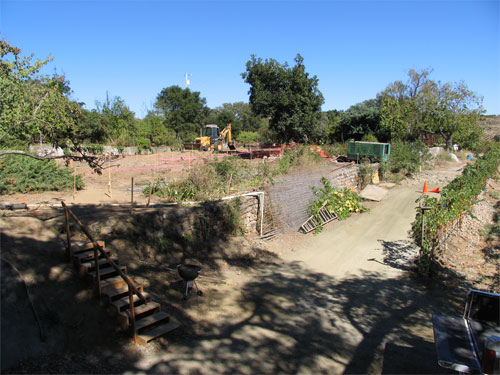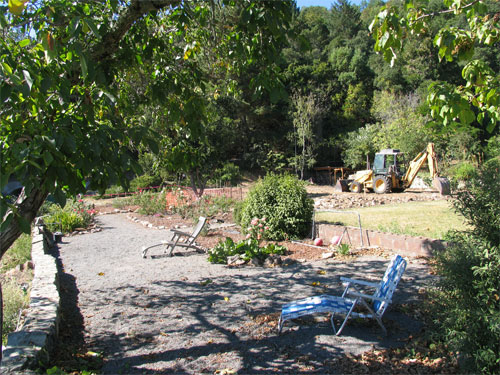 Daniel, Natalie and Cameron in the foundation cut.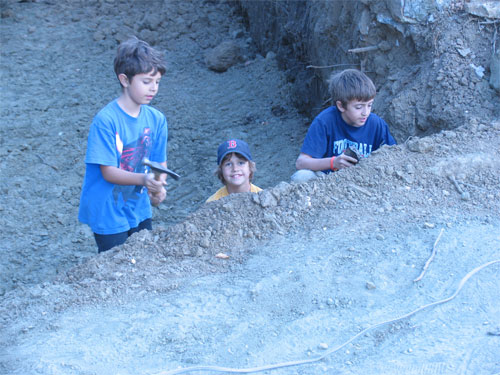 Foundation cut and soils preparation.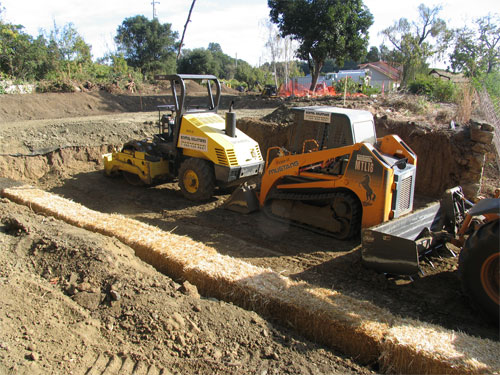 Hillside where the big pile of cave tailings stood. Now all in the foundation.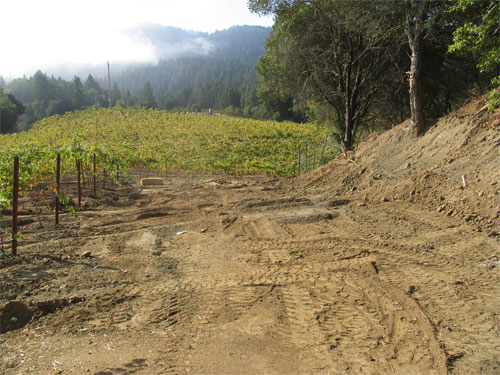 View toward upper portal and terrace of the cave.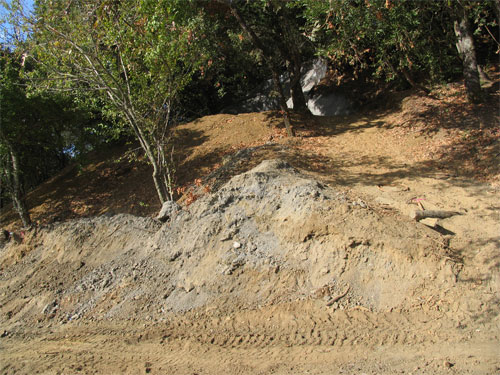 Foundation cut view from down hill.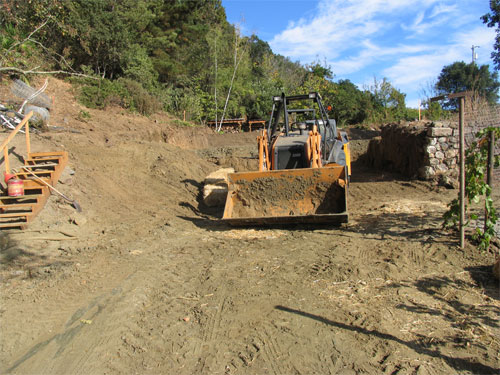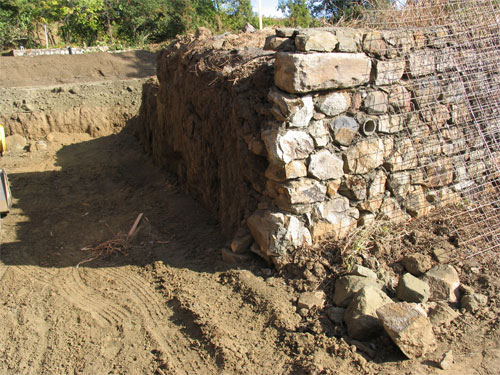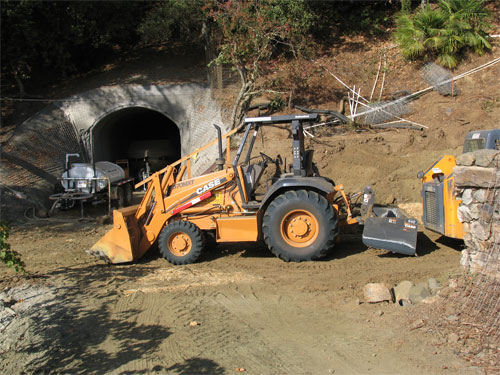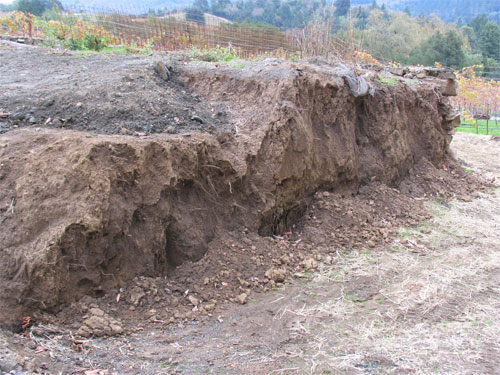 Backfilling of the cut temporarily for stability over winter.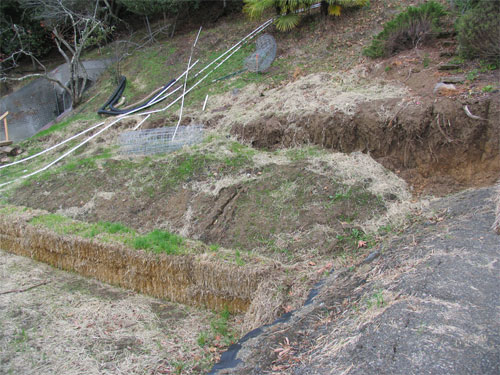 Small slump in the hillside after 9" of rain on New Year's Day. Roots can't hold much when it gets really wet and there is nothing supporting from below.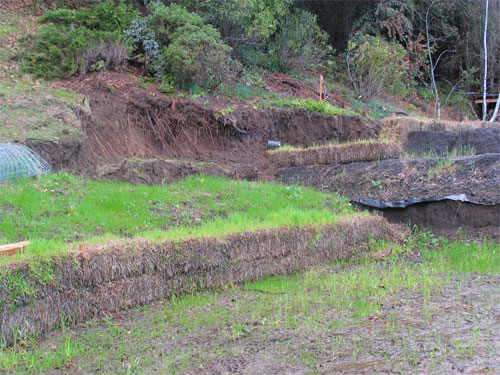 Upper level of the home pad.