Panoramas from Mt. Veeder

View to the West over the Domaine Chandon Vineyards toward Camalie Vineyards, Naked Acres and Hog Back Mountain. 1/11/09 M.Holler

360 degree view from the base of Camalie vineyards, just after pruning back to two buds 1/24/04. Residence visible at the top of the hill.

View from the roof of the residence. 3/1/03.

View from the middle of James Konrad's Vineyard. Camalie is the first distant vineyard to the right of the trees.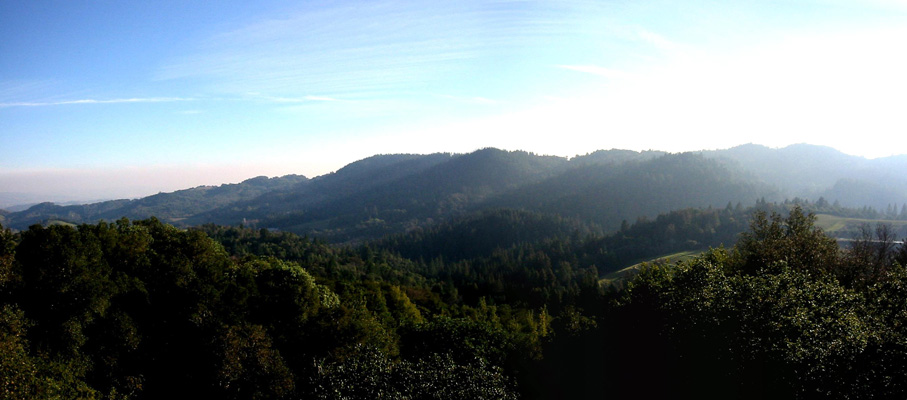 View from upper most block of Konrad's vineyard looking East North East 3/2/08.

View looking SouthEast from the top of our knoll. Hess collection is toward the left.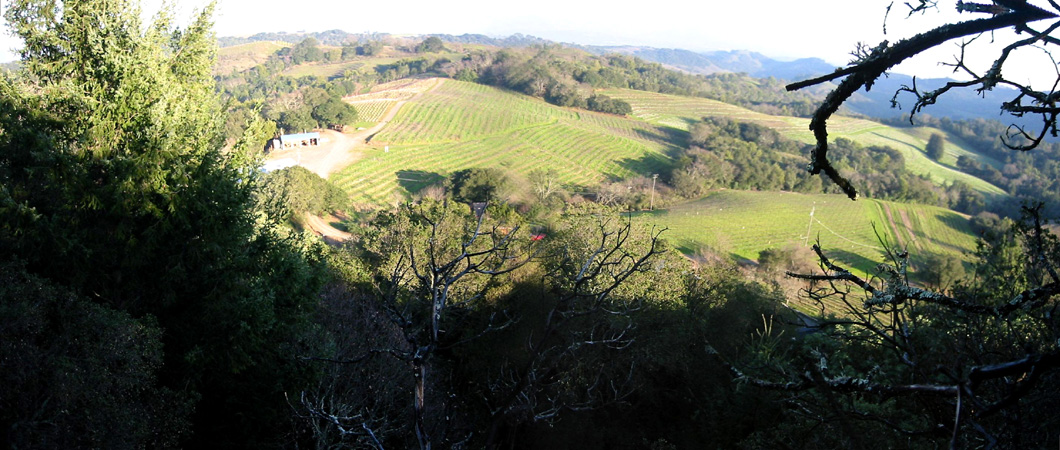 View toward the East from the top of our knoll.

View to the South from the top of our knoll.


Domaine Chandon's Eastern Reservoir 1/11/09 almost dry mid winter. M.Holler

Above is the view from the wester edge of StageCoach Vineyards 5/11. M.Holler
Last edited 2/2/04, M.H.