Mt. Veeder Retreat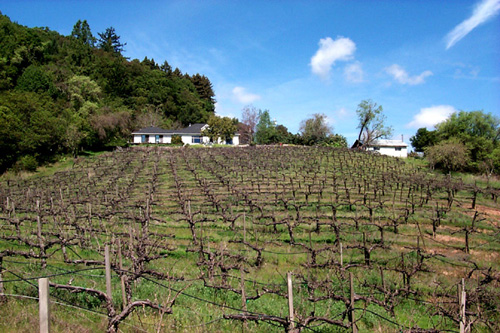 View looking uphill North to the house about 1/02. Old vines have since been replaced.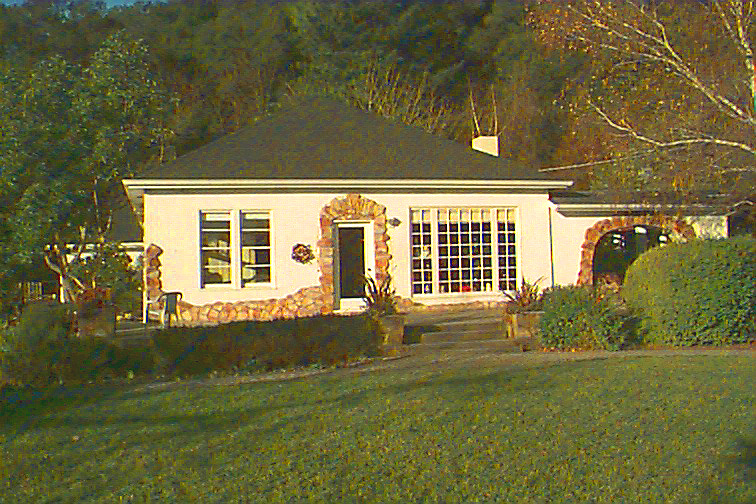 View of the house from the east. Photo by H.Holler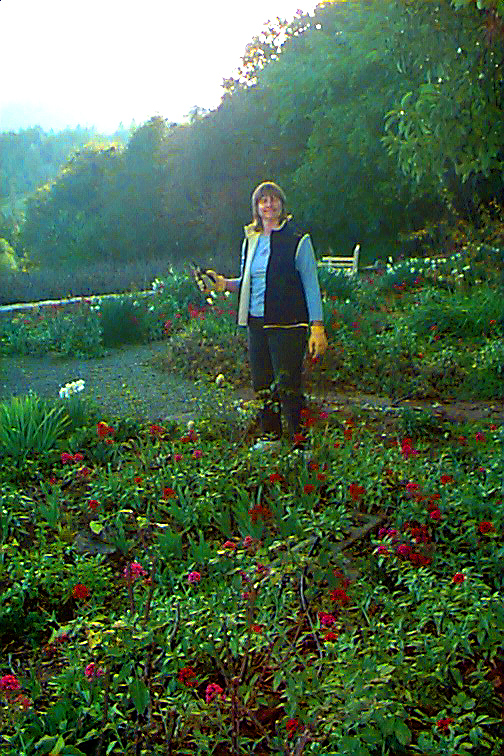 Cindy pruning in the garden. Probably getting poison oak.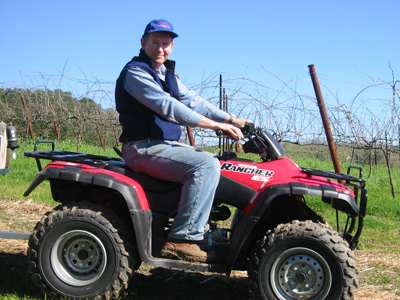 Spring 2003, new ATV.
Mark Holler, master grower and vigneron by his own estimation. Picture by daughter Natalie.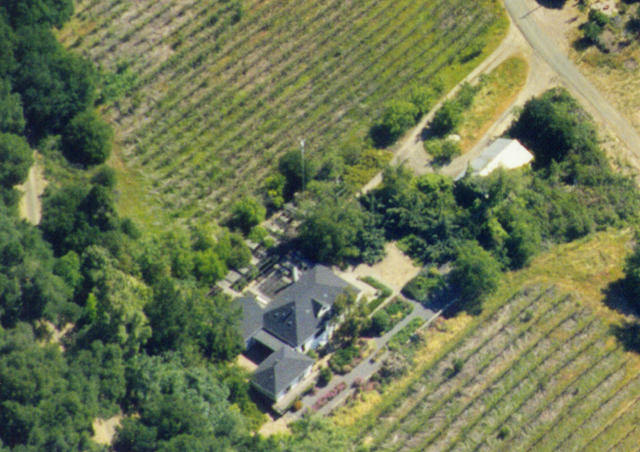 View from the southwest by Air Taken by neighbor and pilot Dan.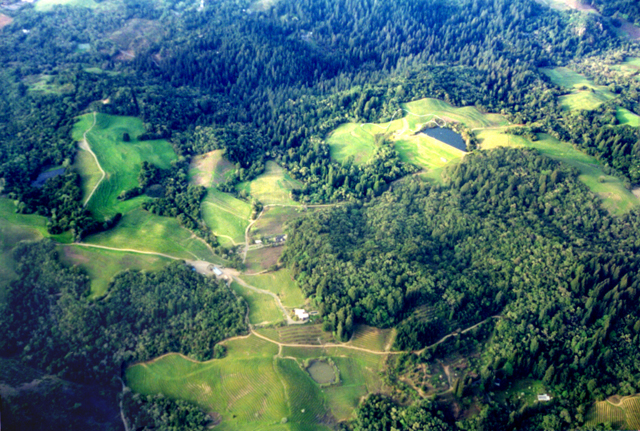 View from the North. You can see the Homewood pond at the bottom center and the Domaine Chandon pond in the upper right.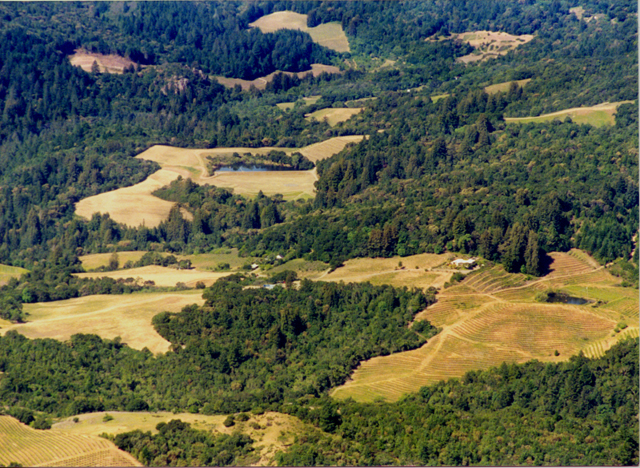 Here is an aerial view from the East.
Maps of the property including a map of hiking trails, Topo map and plat map.
MtVeeder/NapaSunriseShort.mpg Panarama of Sunrise and house 1/01. (16MB) 320x240
../BonfireSmall.mpg New Year's Eve Bonfire with good neighbors. (16MB) 160x120 ../BonfireShort.mpg Higher resolution shorter clip (20MB) 320x240