A 2004 Spring Friday the guys took off to Napa early. The ladies joined later for a tour of Niebaum Coppola hosted by Tracy Parker. Here we are in front of the Niebaum Coppola Vineyards. Formerly Inglenook.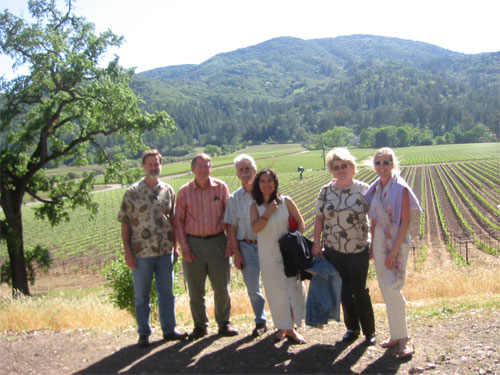 The "barrel mix party" is our annual event to taste the current year's vintage after fermentation to decide how to mix the lots into barrels since the barrel volumes never exactly match the fermenation batch volumes. Our strategy is to mix the best lots with the best and the worst with the worst to preserve the best. No mediocrity!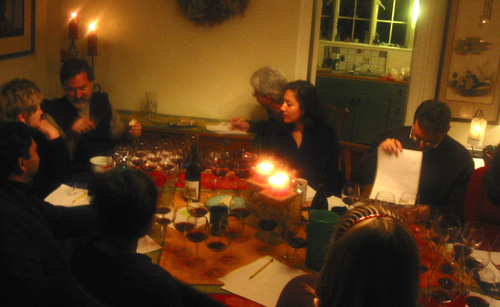 Up to date status of the 2002 vintage.
First Pressing of 2002. Tasting Good.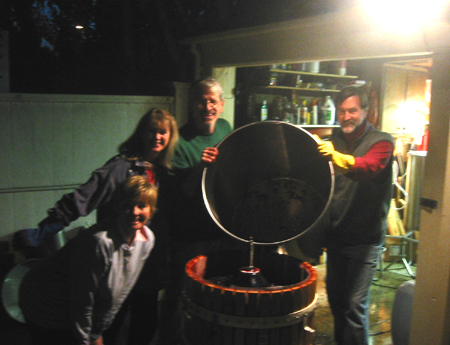 Harvest 2002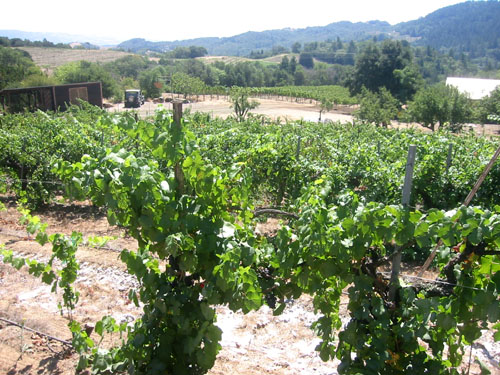 Crush Party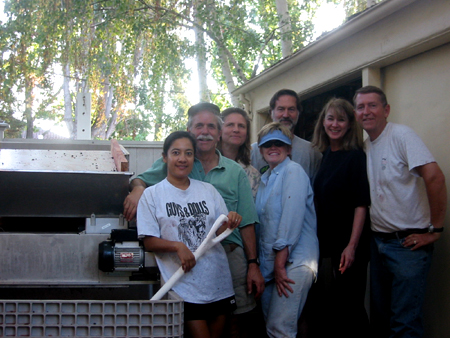 Crush Crew. What a happy bunch. Maybe it was the last year's vintage we were tapping into.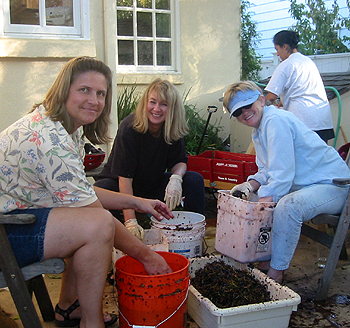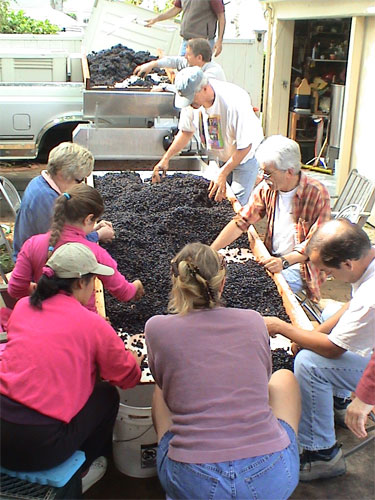 Hand Crafting. Getting every last stem out of the must. Cindy, Susan, Glista and Carmen.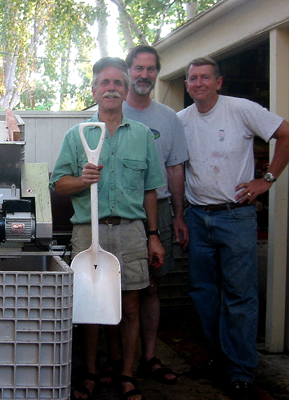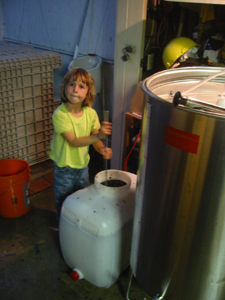 Camalie Vineyards Winemaking Fall 2001
More Pictures of the place, A little older content.
Our Story. Every Winery and Vineyard has one. First draft.
Camalie Vineyards is a private estate with winemaking still at the homewinemaking scale. It is not open to the general public. But if you have the need or interest contact us. You can reach me, Mark Holler at 650-799-6571, mholler@pacbell.net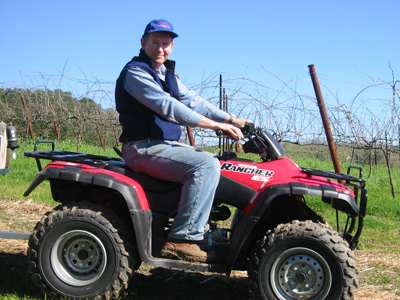 Mark Holler, master grower and vigneron by his own estimation. Picture by daughter Natalie.
Imagery of Lady Bug Larvae and Pupae
Last updated 6/9/03. M.H.