Topping Selection 2003
Here are the notes from our tasting of 45 California Cabernets priced under $10.00. Enjoying the wine glut.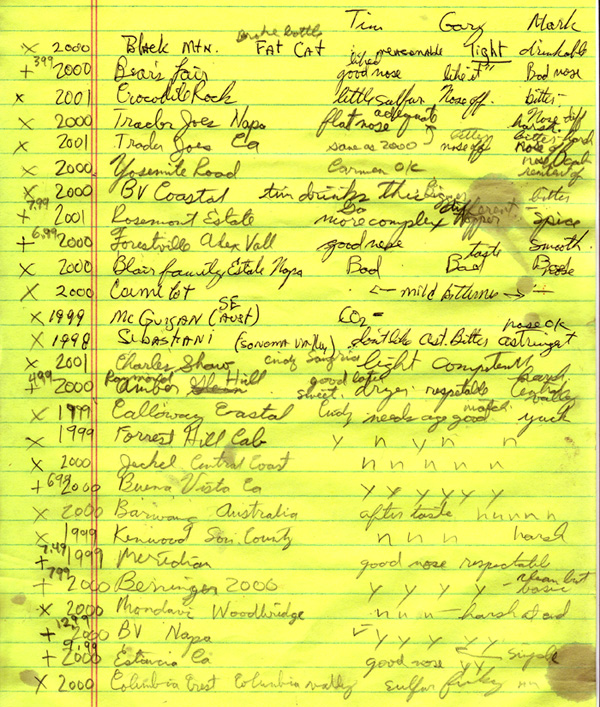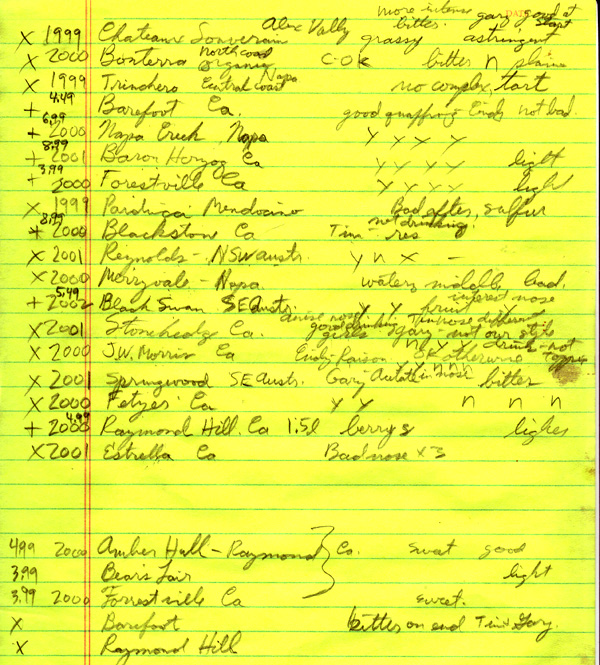 The three wines we selected for topping use were Raymond Amber Hill 2000, Bear's Lair and Forrestville-Ca. The Amber Hill was actually priced at $6.99/bottle. I bought 2 cases of each on 6/27/03.