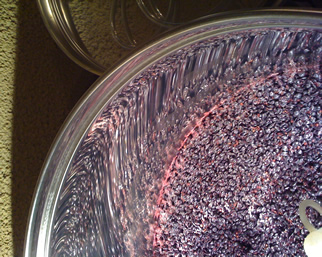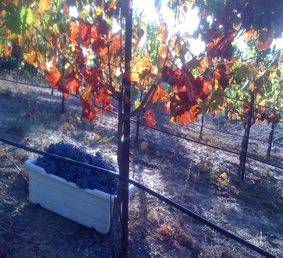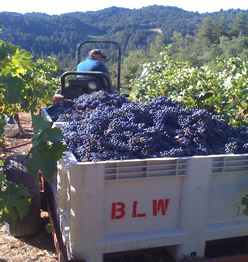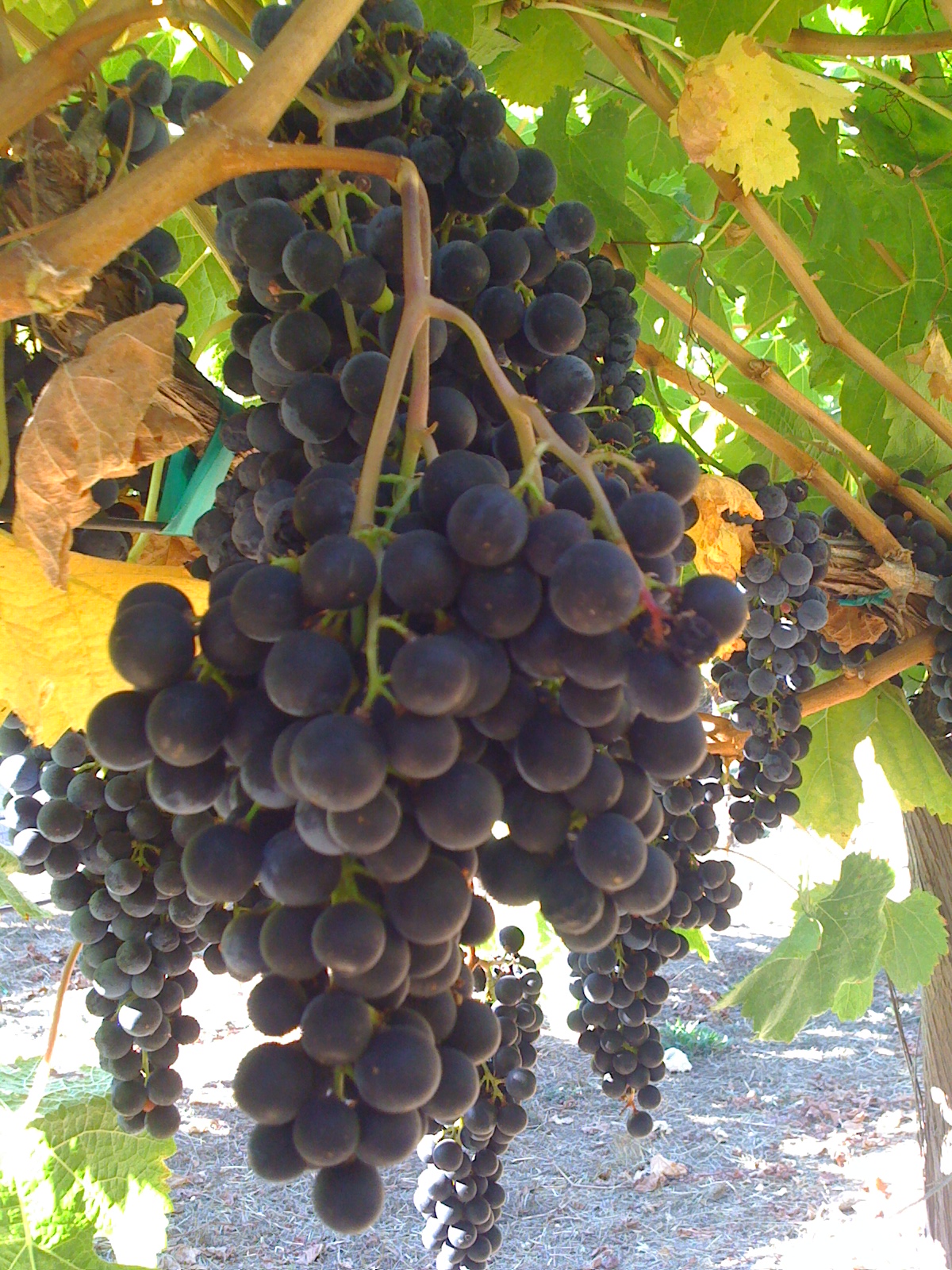 We will be picking grapes in the morning. The best time to pick is before 10:00am especially if there is no fog. We will be out there, starting around 8:00am. It is glorious at this time; Crush, which is the actual destemming and crushing of the grapes followed by sorting out of stems and bucketing to tanks will start at 9:00am and will likely last until 3:00 or 4:00pm. It will take place on the apron of the cave which is nicely shaded in the afternoon.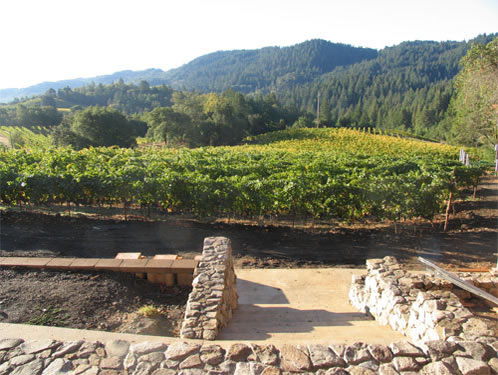 Anticipate getting some grape juice spots on whatever you are wearing when you take a turn at the crusher or sorting chutes.
There will be breakfast treats and coffee for early arrivals and starting at Noon an augmented potluck lunch. We will provide some basic barbecue fare to make sure no one leaves hungry but, do bring a little something to share. Call Cindy to coordinate your contribution or just count on the randomness of large numbers.
Bring the kids, dogs, and your swimming suit. The pool temp should still be around 85 due to the early harvest this year.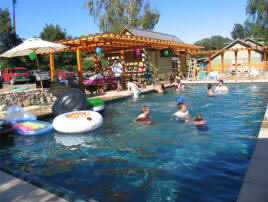 There is a tire swing and lots of trails for hikes through the vineyards and forest. The forest has poison oak so hikes there should be supervised.  
There will of course be a wine tasting including many previous Camalie vintages on the tasting terrace under the trees up on the hillside. Other drinks will be provided as well including juices, soft drinks and water. We'll have a nice mix of music.
We have a couple guest rooms, several sleeping nooks and many places to put down your sleeping bag on one of our air mattresses or cots. Plenty of good places to pitch a tent. We will find you a place to sleep if you are not not comfortable or safe with driving home. RSVP early for the best accommodations if you plan to sleepover.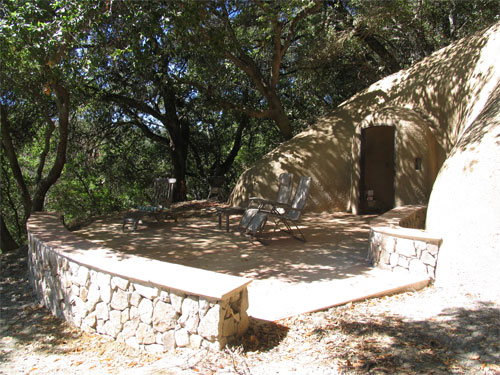 Note this is a farm on a hillside with uneven ground and gravel surfaces. Beyond the yard there are rockpiles, gullies, tractors, farm implements, poison oak, blackberry vines, and lots of sticks. It is best to caution your kids about this different environment. The novelty of the environment is what makes it interesting, it just takes a little more awareness and caution to stay safe.
Picking Grapes
: Some advice for those who plan to pick grapes.
Boots, or at least closed toe
shoes
,
and long pants are a good idea if you plan to do more than pluck a bunch or two. Although the vineyard is neater than it has ever been there are still some bumps, grasses,weeds with stickers and rarely a rattlesnake.
A hat and sunglasses and maybe your favorite clipper
will make it more enjoyable too especially if you pick later in the day.
We will be picking about 3 of the half ton macro bins and crushing them the same day on the apron to the cave.
Visit http://Camalie.com/ for more background on Camalie Vineyards and Winemaking 2009 for some some more pictures. Note this is a private party only open to Friends of Camalie and their friends.
The Mount Veeder Appellation has its website at http://mtveeder.org/ to learn more about Mt. Veeder and its wines. Mark was President of the Mt. Veeder Appellation council comprised of 33 member growers and wineries in 2010. The appellation membership has since grown to 44 members.
Wine Co-op 2014 in case you are interested in making some of the Camalie 2013 vintage for yourself.
Hope you can Make it: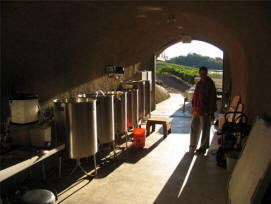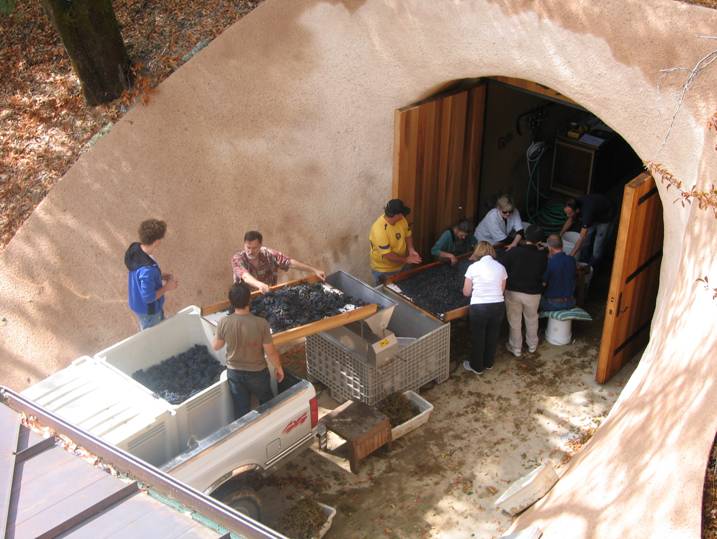 Cindy Bickerstaff and Mark Holler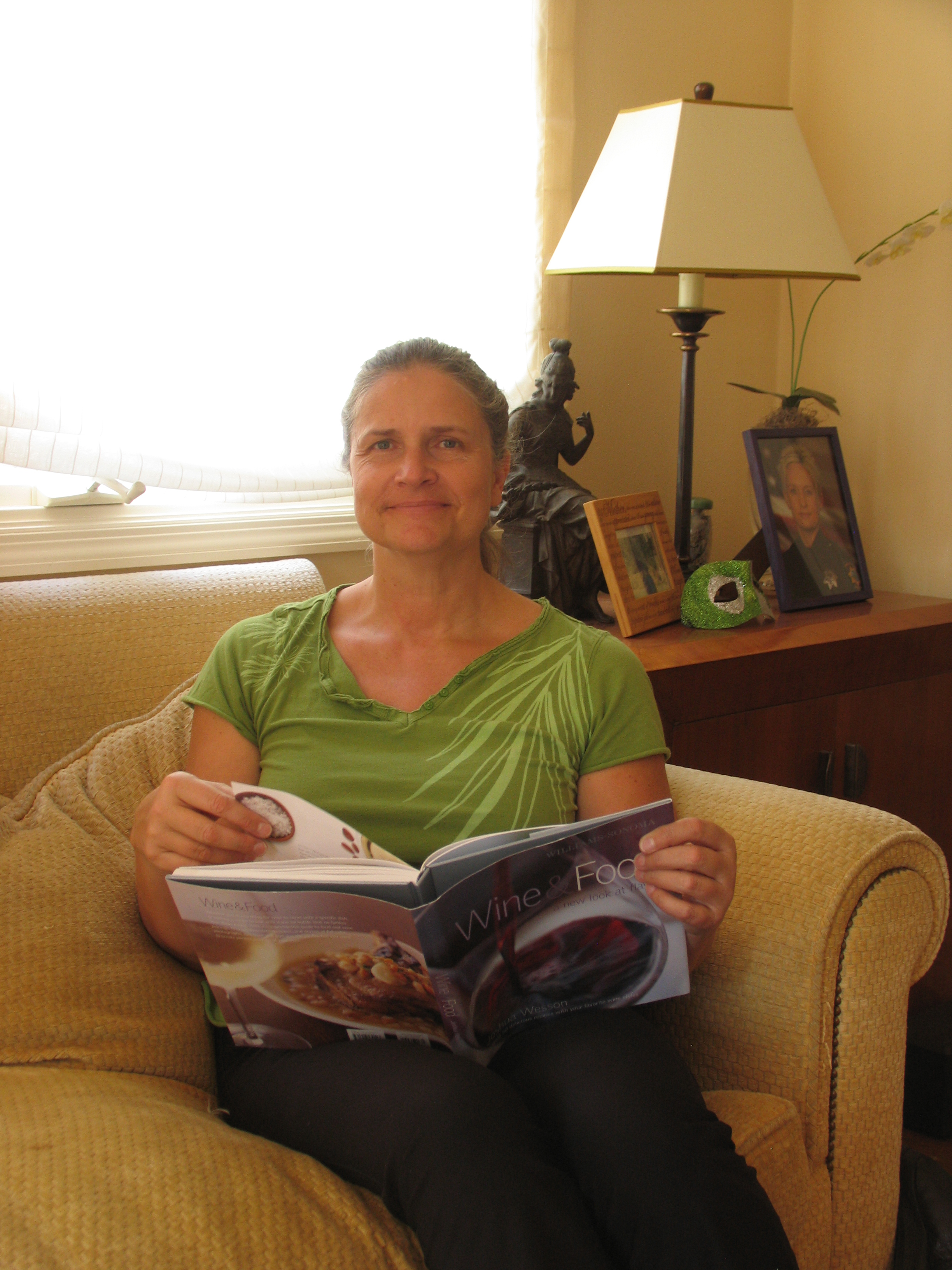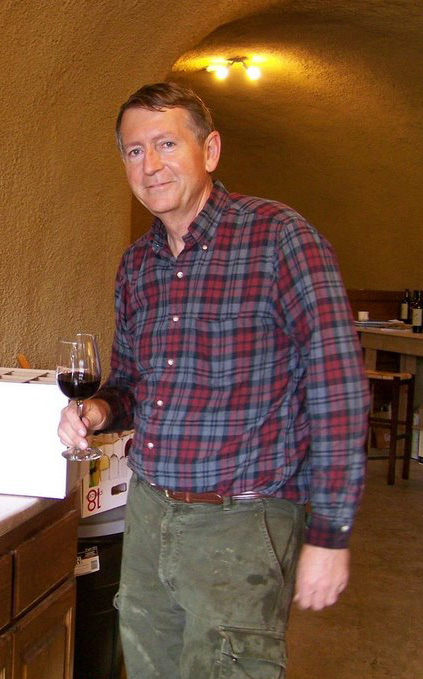 Last updated 9/17/14