Ripeness and Adding Water to Wine
On going for maximum ripeness and adding water. Wine Spectator, Jeff Mogan: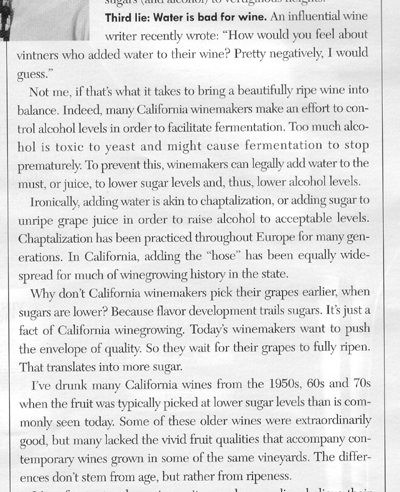 Looks like we got it right in 2002 but, picked early in 2003. However, if you read the article below in the S.F. Chronicle by Jancis Robinson you realize that not all is black and white. Bottom line for us is that we will be able to see both styles side by side after another year and can judge for ourselves. This is the best way to get past the opinions of others. Thanks to Mike Mertz for sharing this article with us.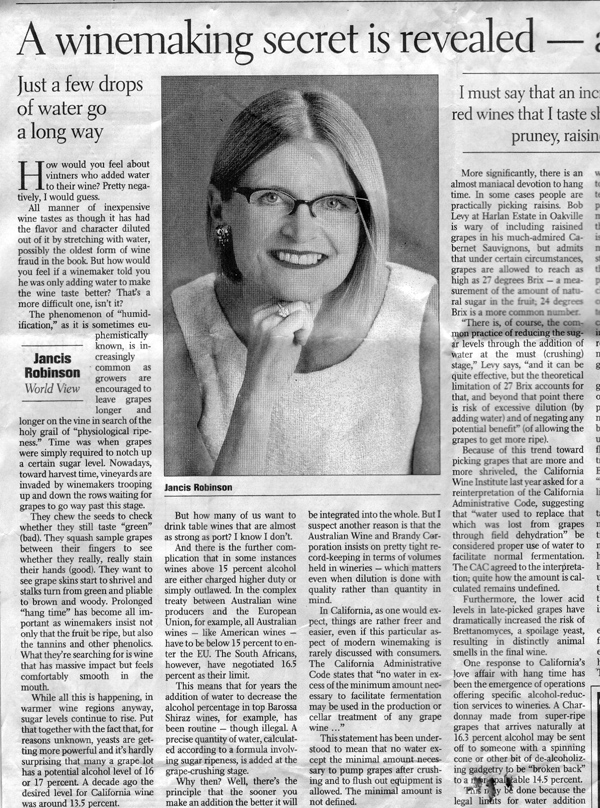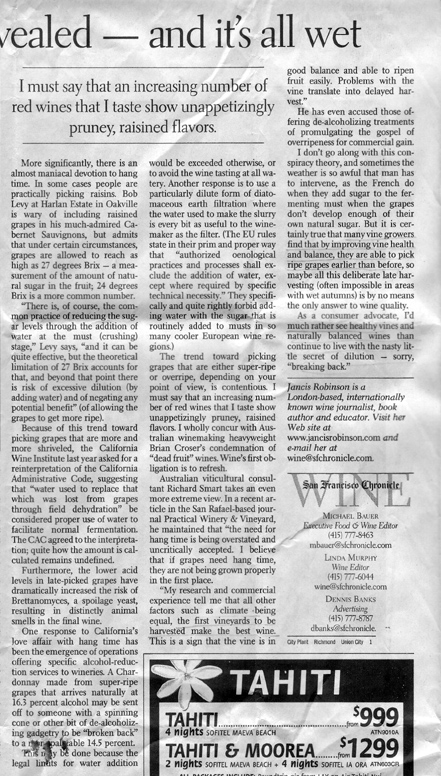 I think the stimulus for all this controversy about adding water is the long ripening season we just experienced in 2003. Many people are struggling with this issue at the same time though decision making is now well behind us.
M.H. 12/2/03