Site Water Infrastructure
The drawing below shows the desired system when the site development is done. Many of the water system components, particularly the sources and storage elements are already in place and have been characterized for several years. Distribution to the new house, garage and cave all remain to be constructed. This is a rough schematic diagram not to scale which shows relative positions of the various components.
Water is the most critical resource on Mt. Veeder during the dry half of the year. 7 different water sources have been developed to create a robust system which can be depended on from year to year to provide water to the grape vines and the people living at the site.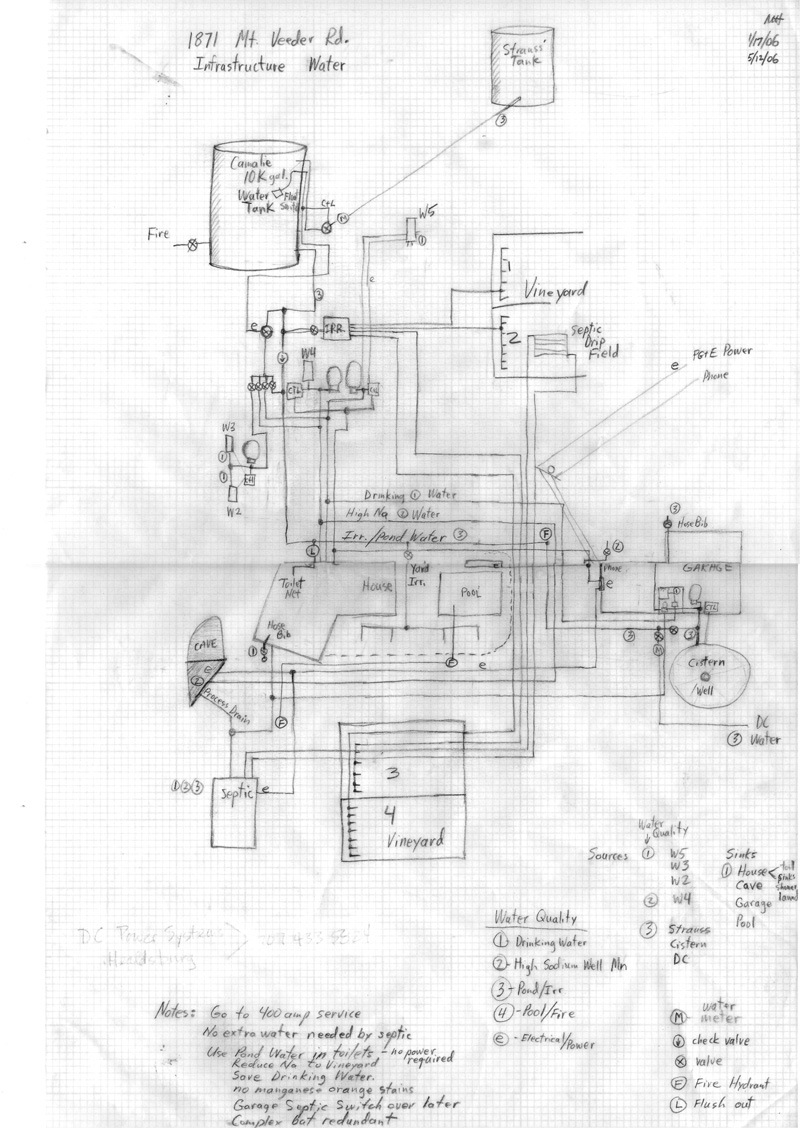 Below are some photos of the Well #4 head, pressure tanks for wells 4 and 5 and the irrigation manifold and controller.
Whole irrigation/fertigation system view.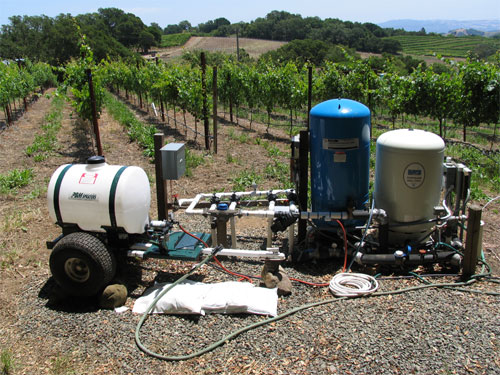 Programmable Irrigation Timer.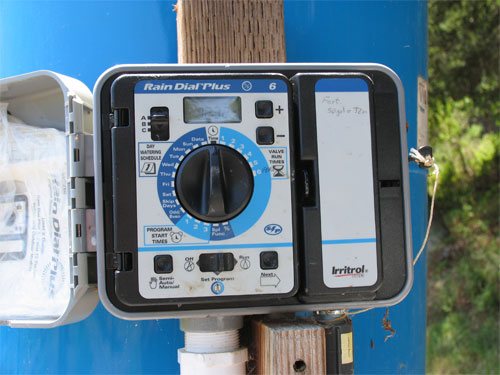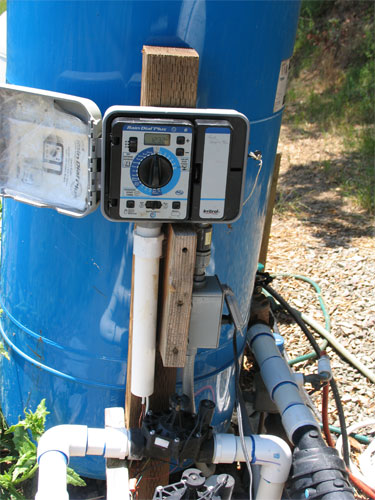 Irrigation Manifold.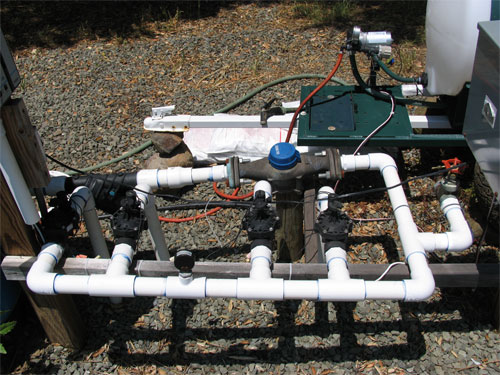 Note Electric valves and blue water meter.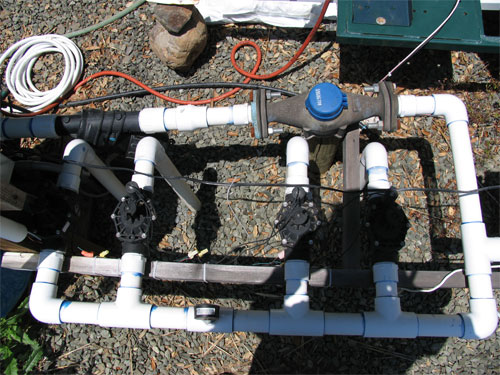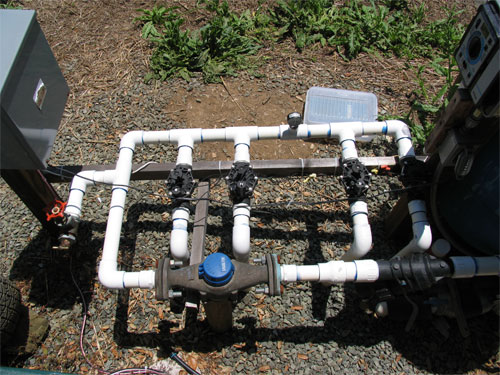 Main 2" line from the 10K gallon water tank and filter on left. Water flows from right to left into the Irrigation manifold. Well #5 meter, pressure gauge and connection to blue pressure tank visible below.
Red hose is input for liquid fertilizer.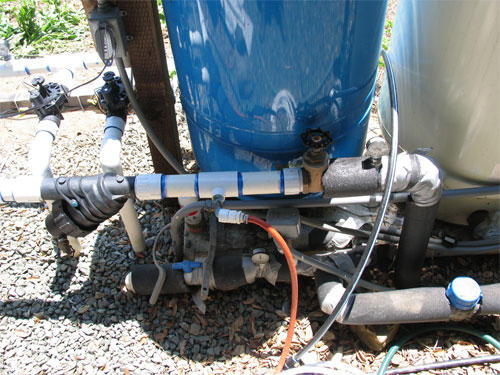 Well #4 white pressure tank, pressure switch and gauge at right center.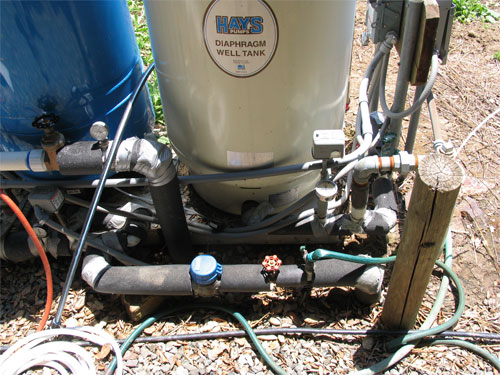 Well #4, pump protection and breaker box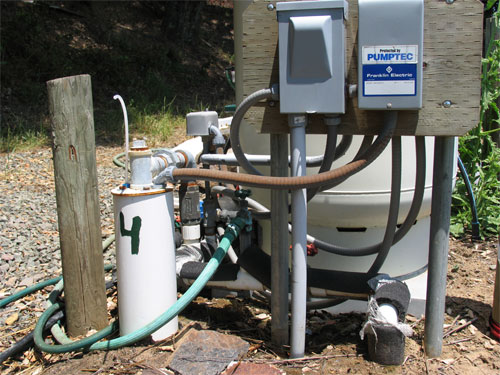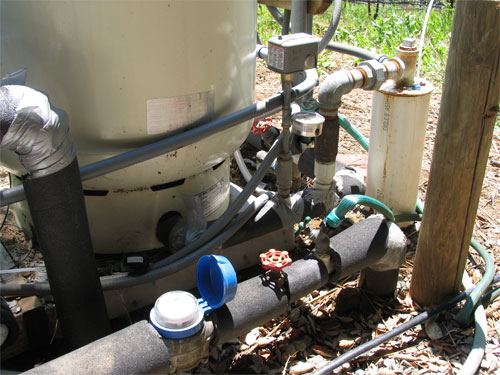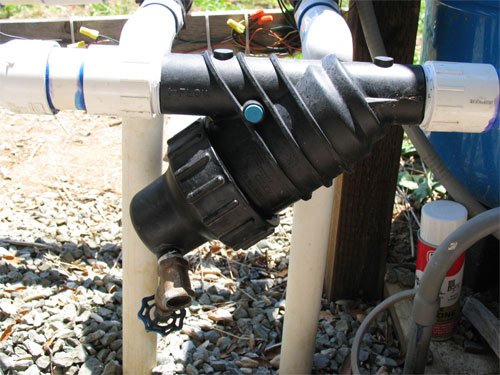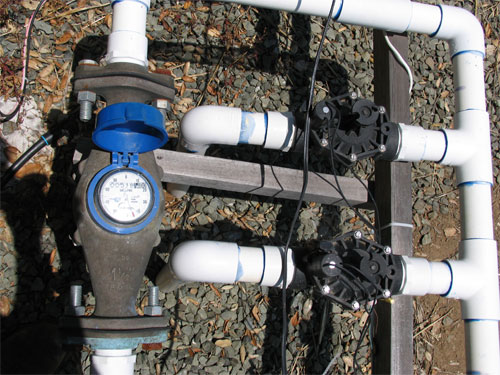 Fertigation pump on trailer.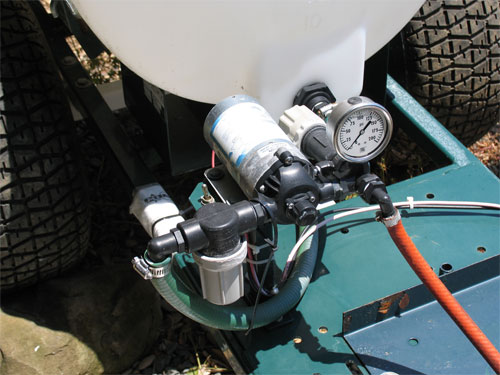 Fertilizer mixing tank and fertigation pump.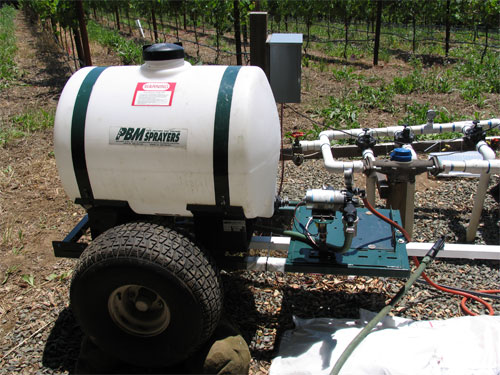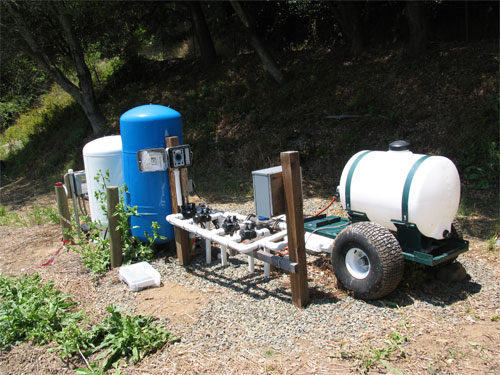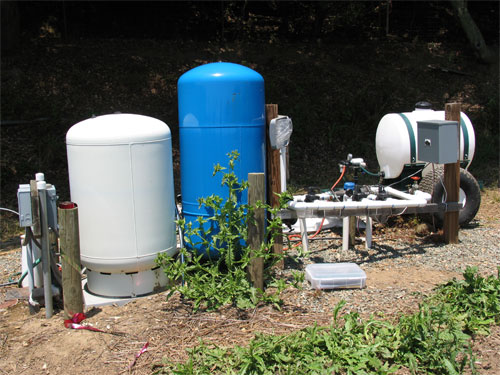 Last Updated 5/11/06 M.H.