Door County Cottage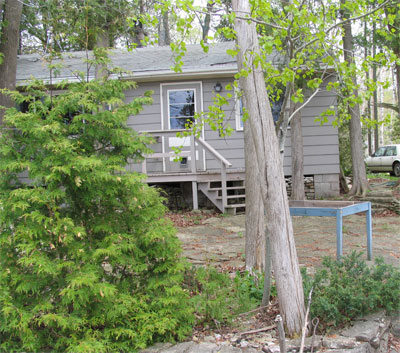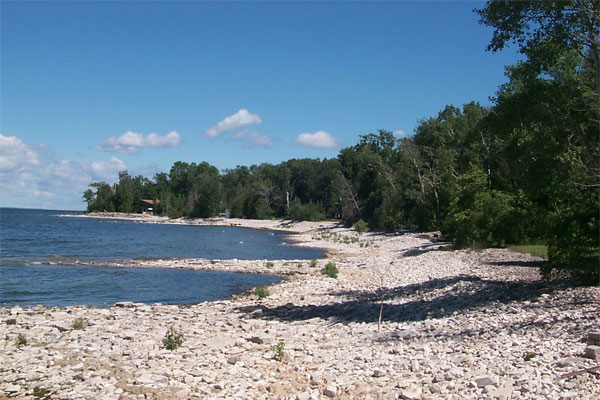 This cottage is located 6 miles south of Egg Harbor and 10 miles north of Sturgeon Bay. This shore front cottage is 700 ft. down a winding driveway from Bayshore Drive.

Above is a 360 degree panaramic view of the place from a fire pit half way between the cottage and the shore.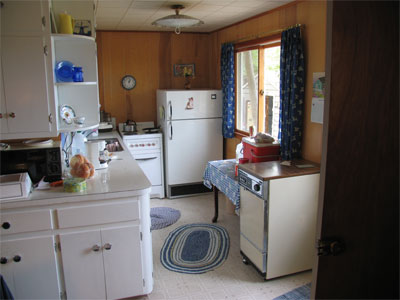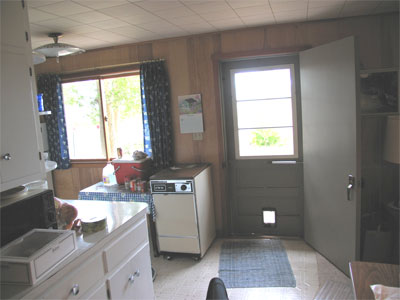 A couple views of the kitchen and entryway. The diswasher is no longer there.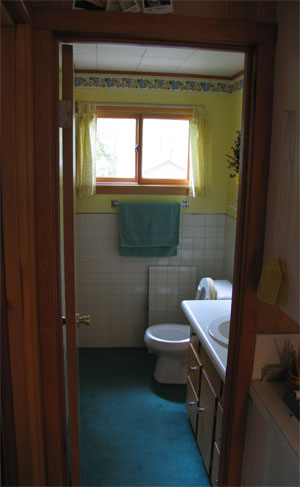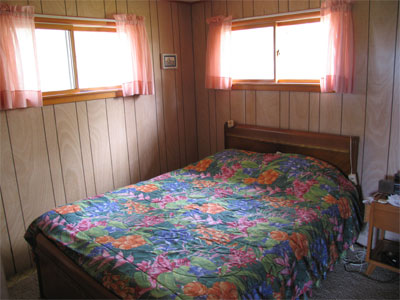 Bathroom and one of the three bedrooms.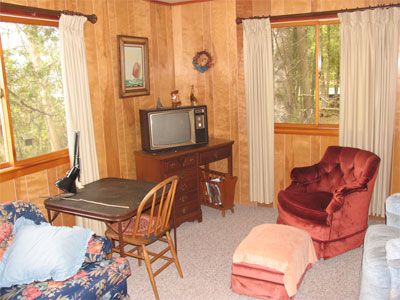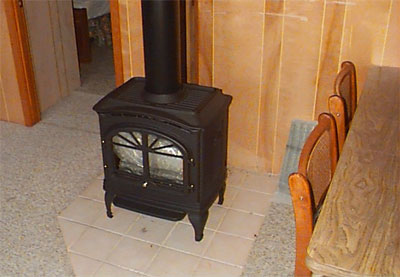 Living Room, Card table is gone. New gas stove and dining table.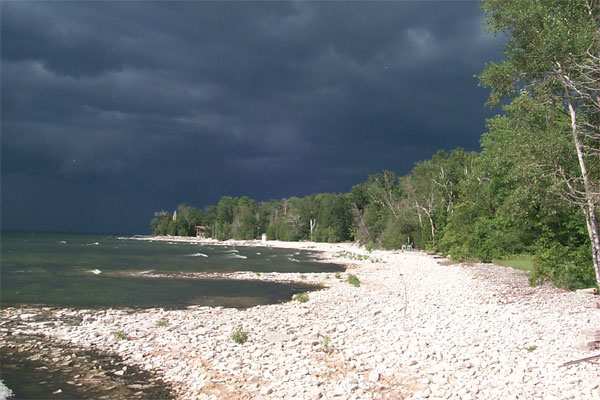 Impending storm on the beach to the North. High drama.

Panarama from the beach during impending storm. The shorline is actually straight not a bay like this looks due to distortion in the panaramic photo stitching process.

From the water the panaramic distortion produces an island effect.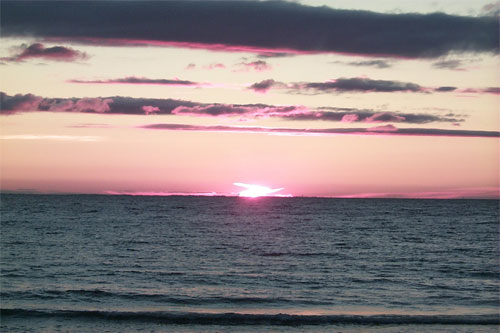 Same panarama just after sunset.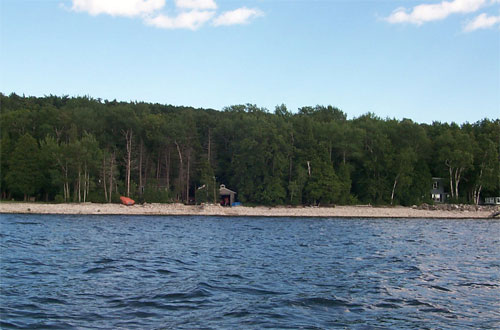 View of the shore from the water. The boathouse in the middle is on the property.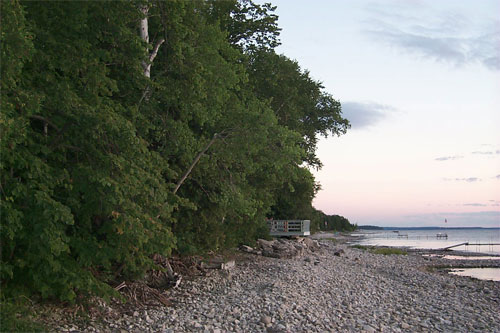 Shorline view to the south from the property.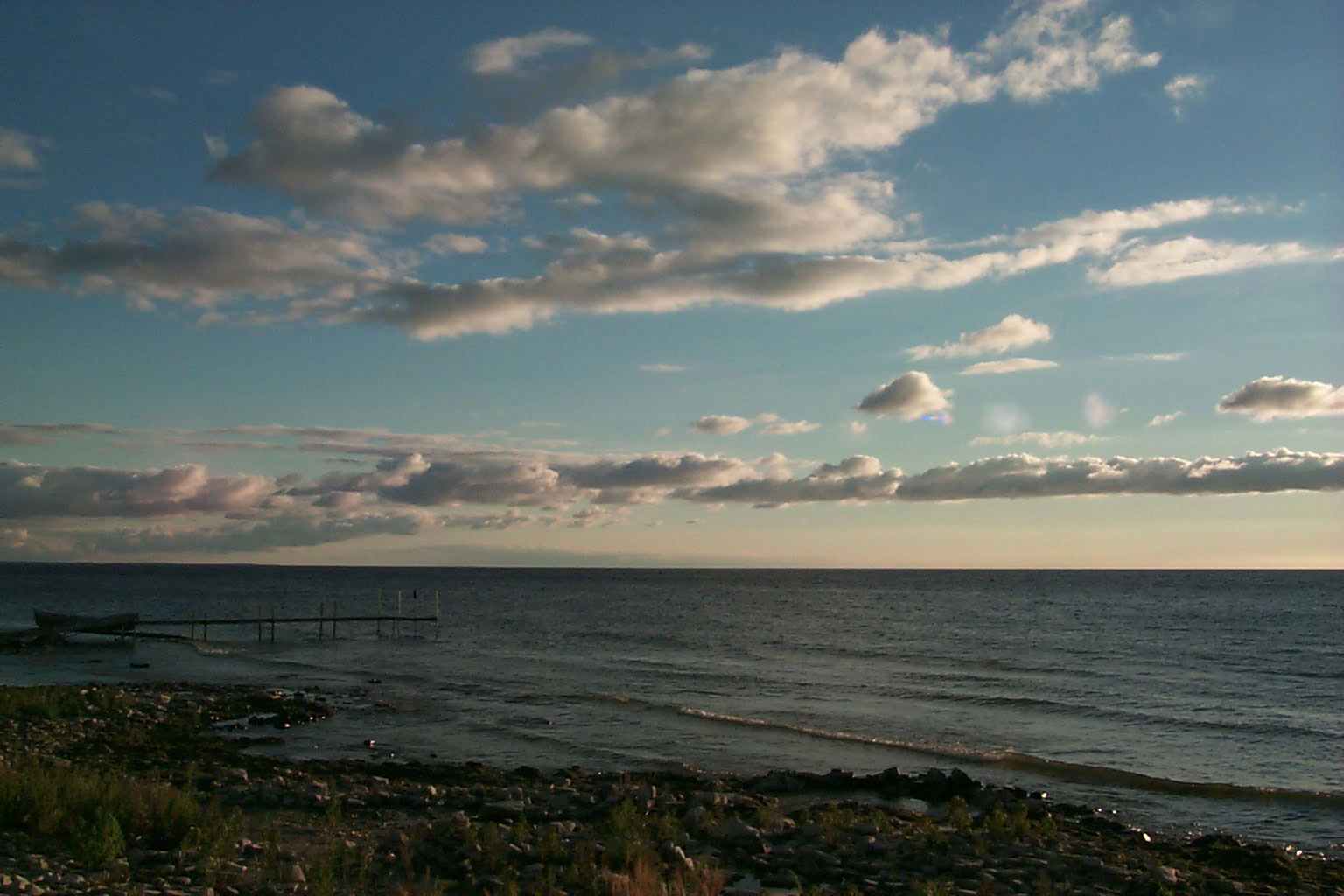 Evening clouds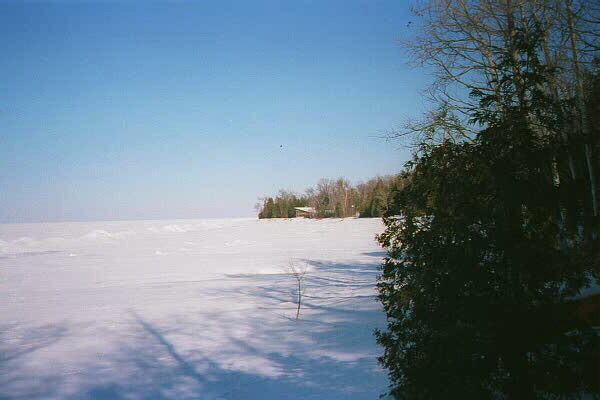 Shoreline in winter. The Bay freezes over.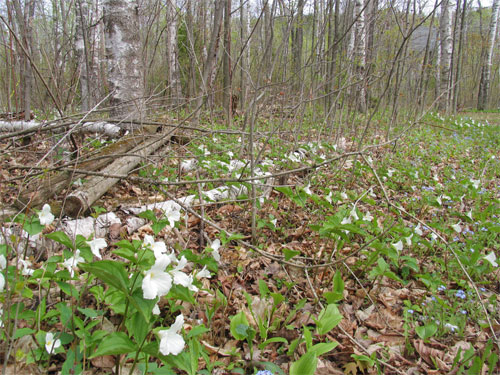 Trilliums in the Spring.
This property has been affectionately called Holler's Hollow for some 45 years. You will see a red and white sign on Bayshore drive at 6301 when you find it. We have owned this place longer than any of the residences we have lived in. It has a special place in our hearts.
My Sister and I purchased this treasure from our parents 1/5/05 as they are getting to old to maintain it. It is now available for rent. Contact our representative at http://jrvacationrentals.com/ if you are interested in renting it.
More Cottage Pictures from July 2005.
Last updated 8/21/05. Mark Holler 650-799-6571