2011 Highlights
I took over 2000 photos in 2011 thanks to my ever present iPhone camera. Here are about 50 of them which summarize our year.
Happy Holidays from the Holler-Bickerstaff Family

Natalie, Cindy, Cameron, Jasper and Mark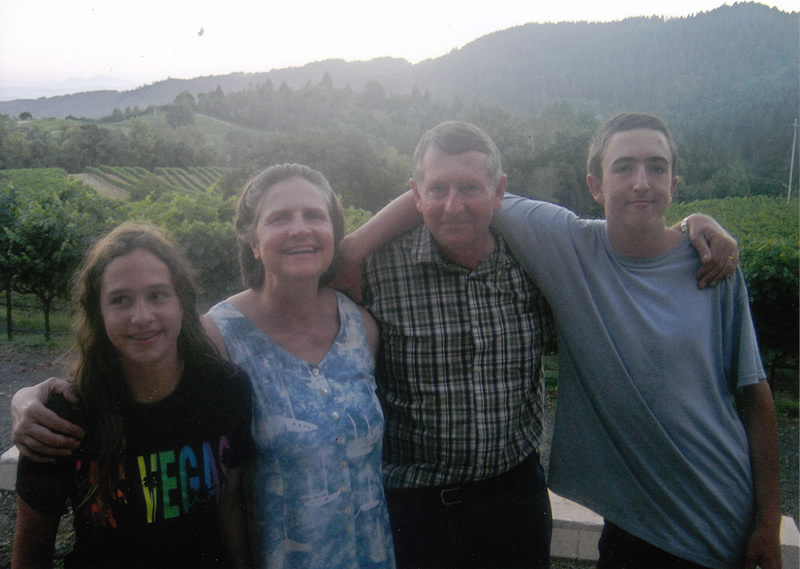 A rare photo of the family at the Vineyard taken by our Cousin Barb Freeburg when she and her family visited us this summer.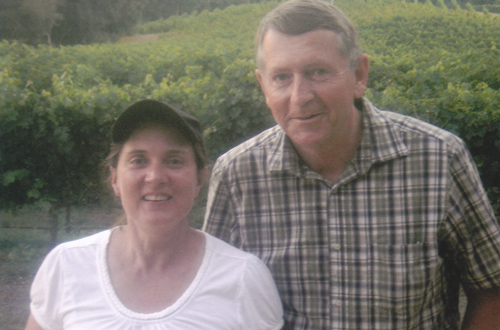 Barb and Mark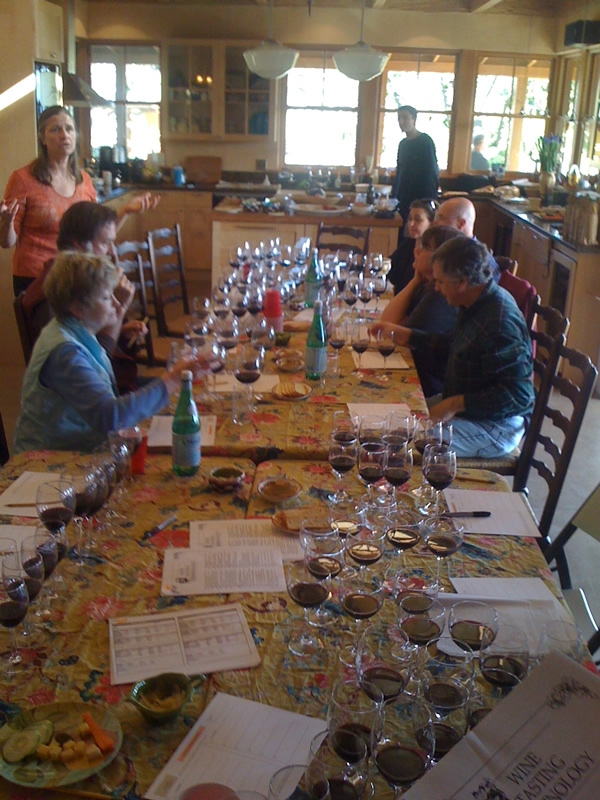 Wine tasting early in the year to decide on barrel blends of the 2010 wine.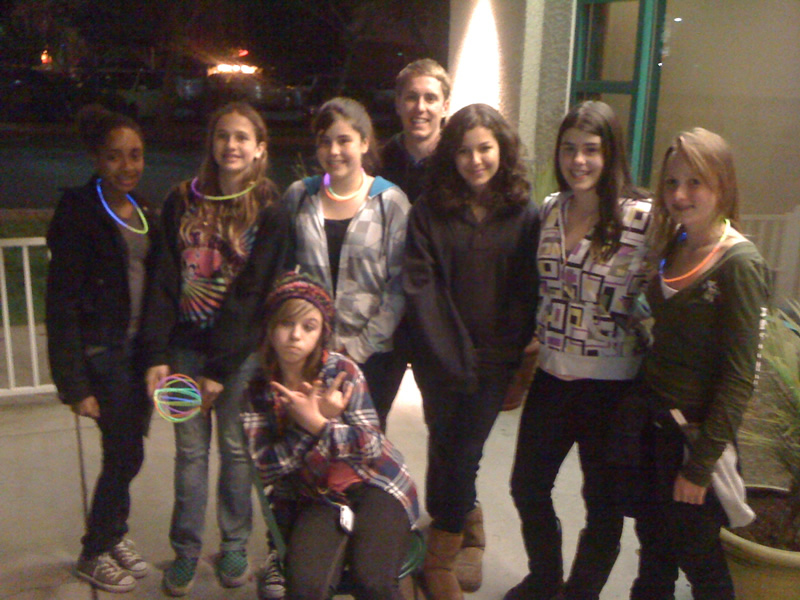 Natalie's 8th grade basketball team. Runner up in the championship tournament after a hard fought game.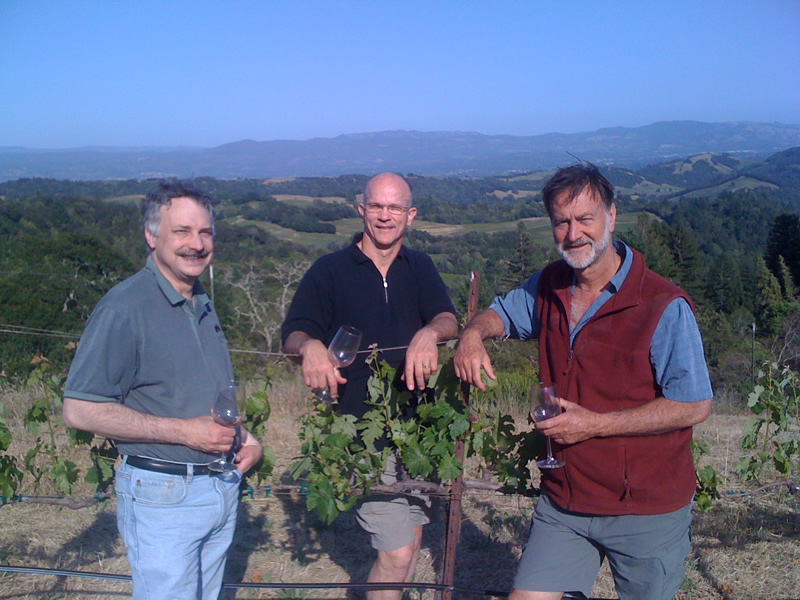 Three wine buddies too far from the bottle.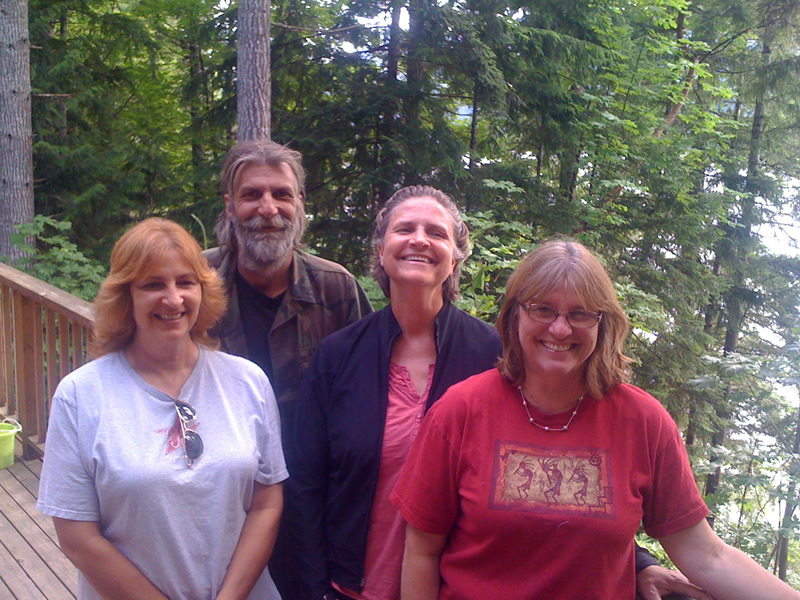 Cindy and her siblings, Karen, Wayne, Cindy, Blanche at Quilcene Bay this summer.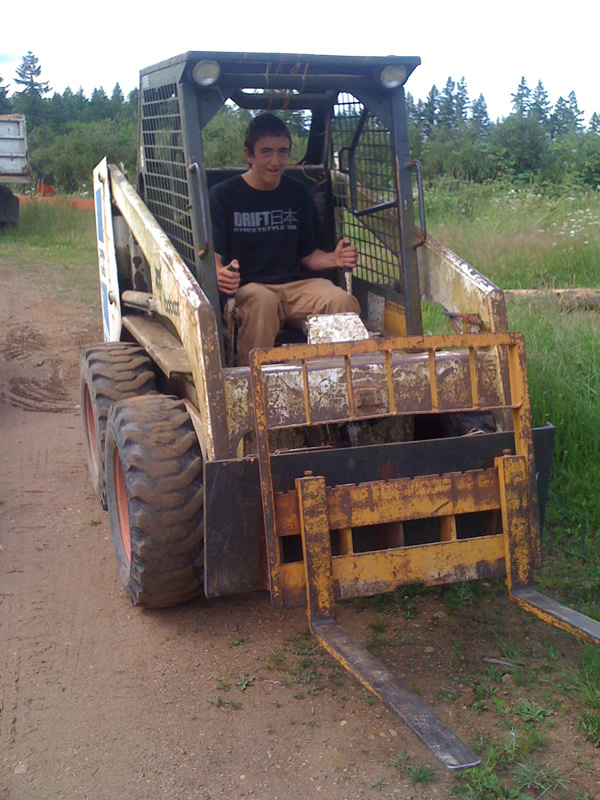 Cam in heaven driving a bobcat, helping Hank move some scrap wood in exchange for a driving lesson.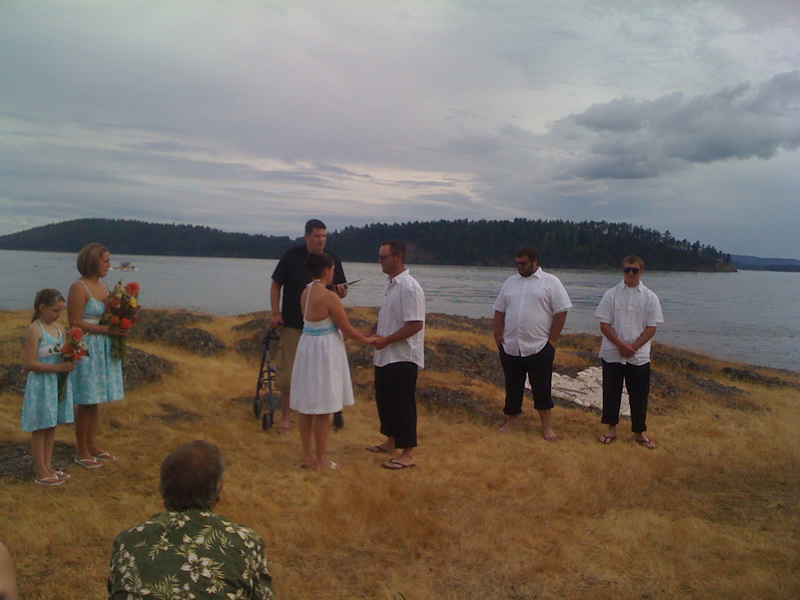 Kim's wedding in the San Juan islands.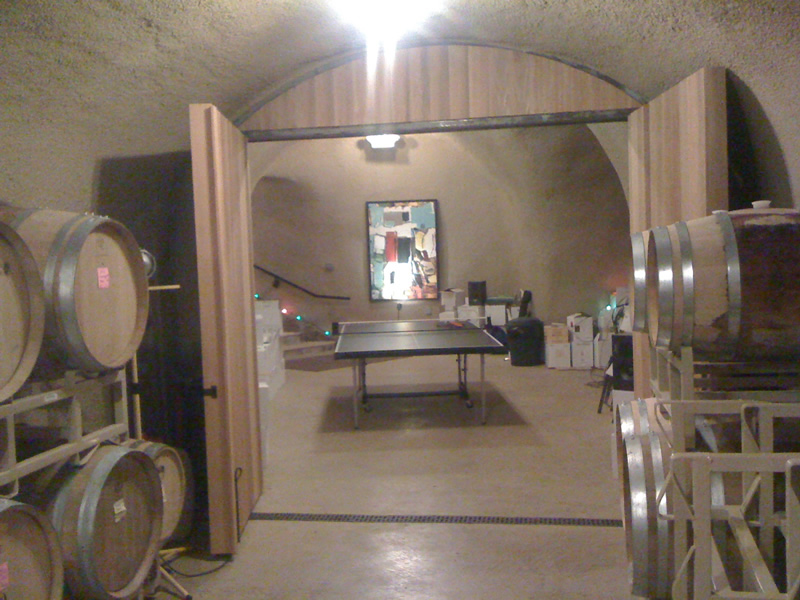 Invitation to underground ping pong match.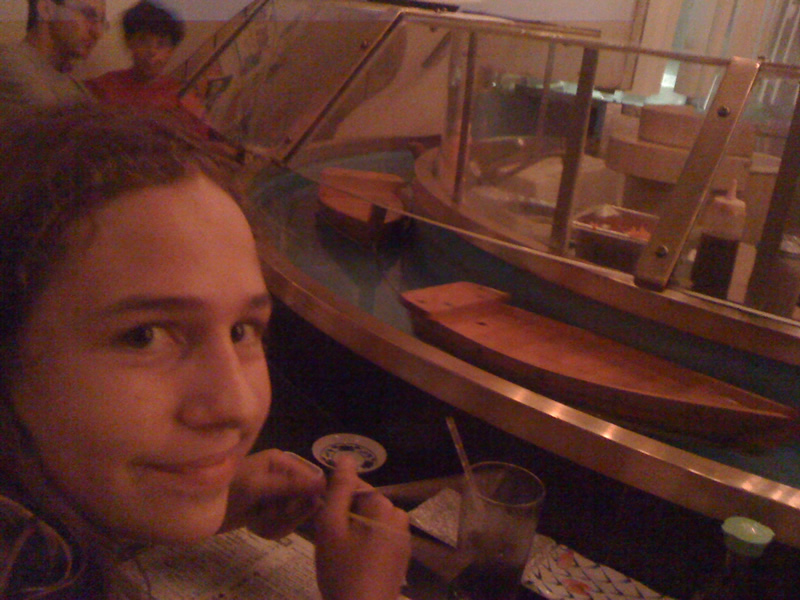 Natalie and I getting some Sushi. Should have gotten more shots of her playing basketball. They are all on video.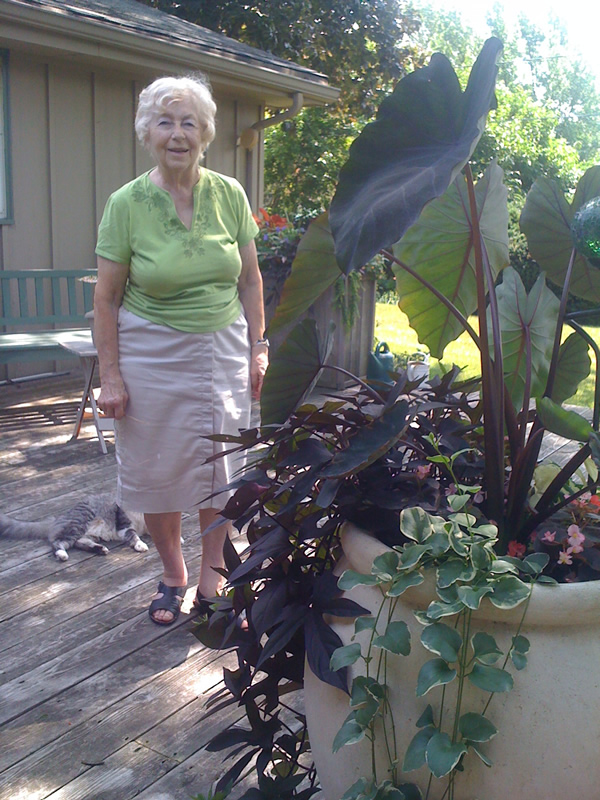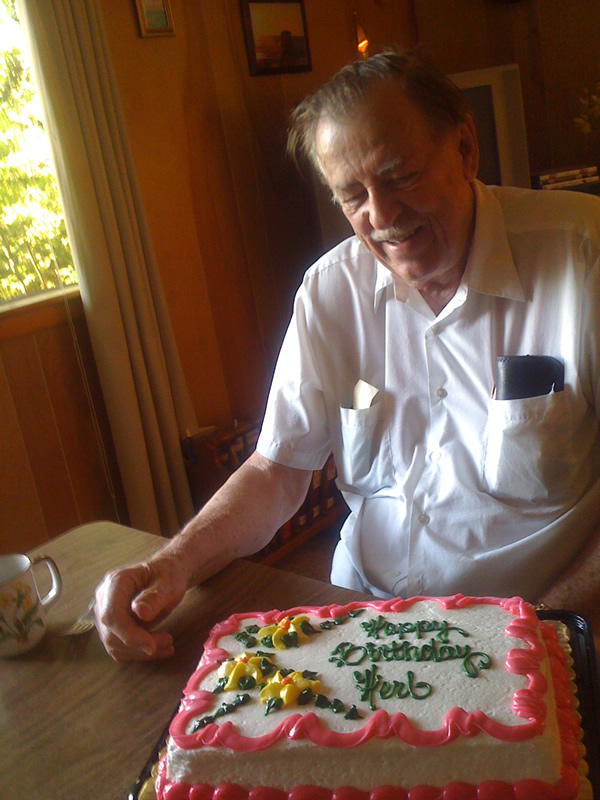 Ruth and Herb, still hanging in there.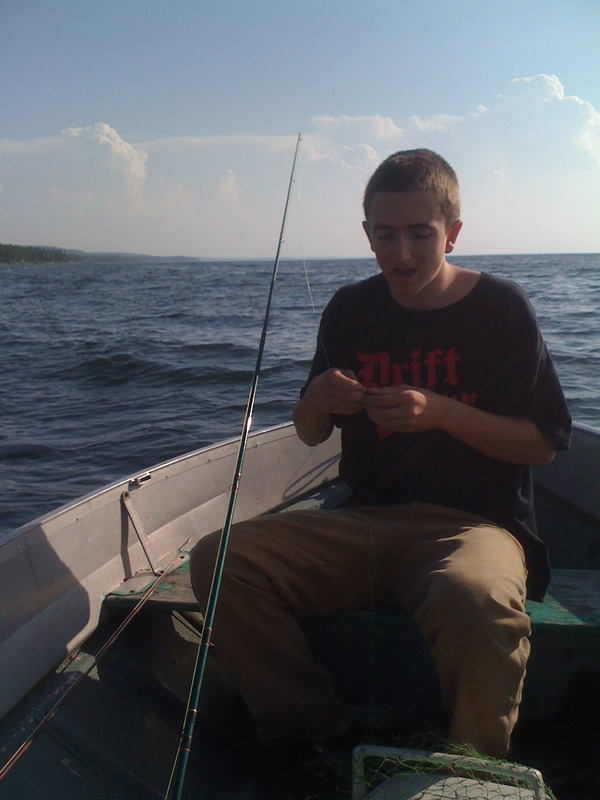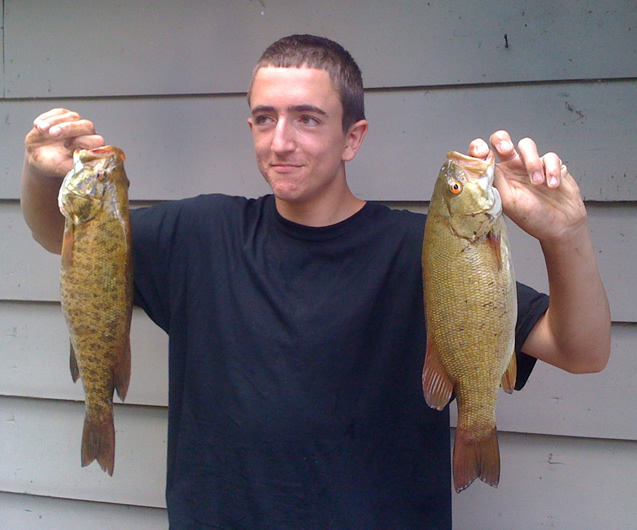 Cameron and I on the Green Bay in Wisconsin engaged in one of our favorite passtimes. Cameron catches the most, and the biggest fish consistently.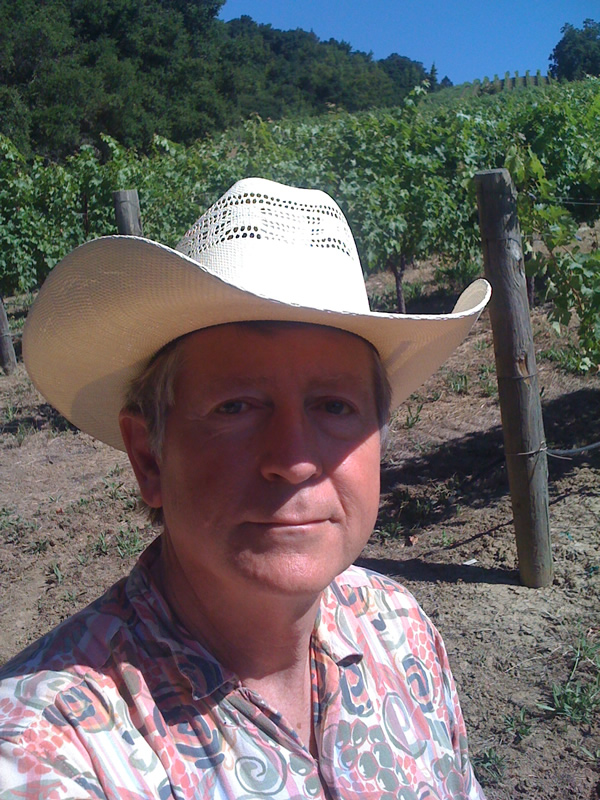 Here's the part time farmer in the vineyard.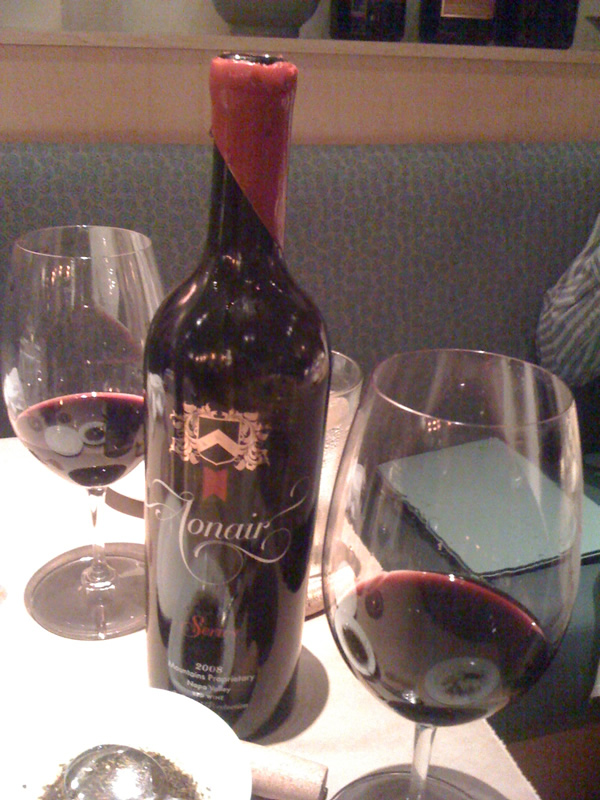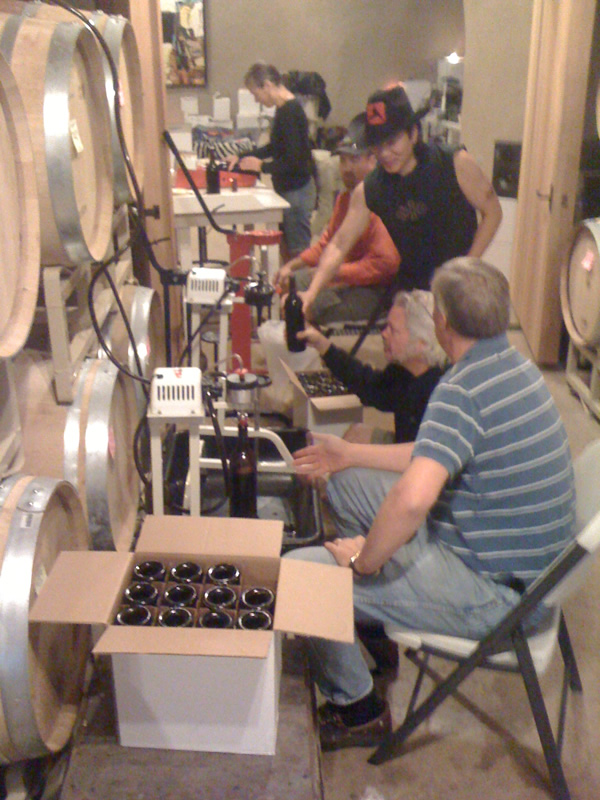 A wine by one of our new grape buyers this year. Aonair by Grant Long. On the right we are bottling Camalie and Konrad 2009 wines.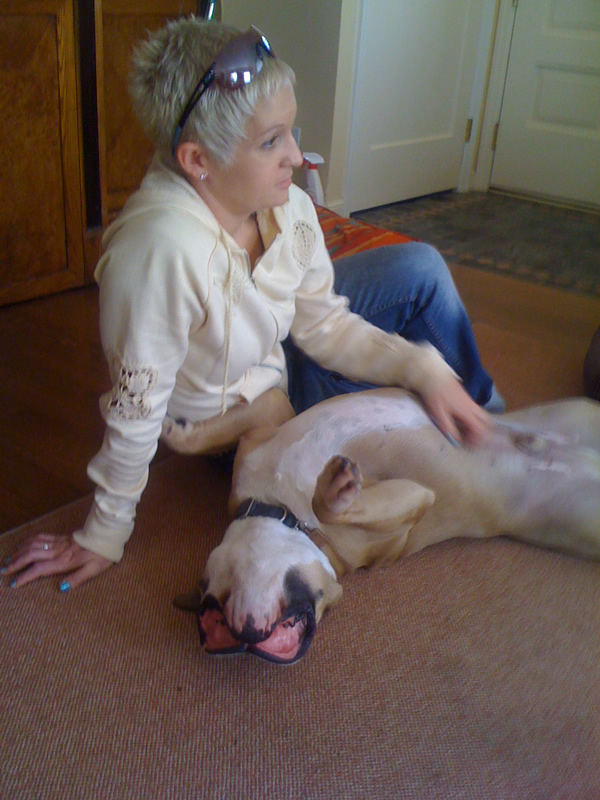 AJ and her silly bulldog Diesel. She's busting bad guys as a detective for the Palo Alto Police Department. One of this year's highlights was the bust of a child pornography ring, sharing photos over the web.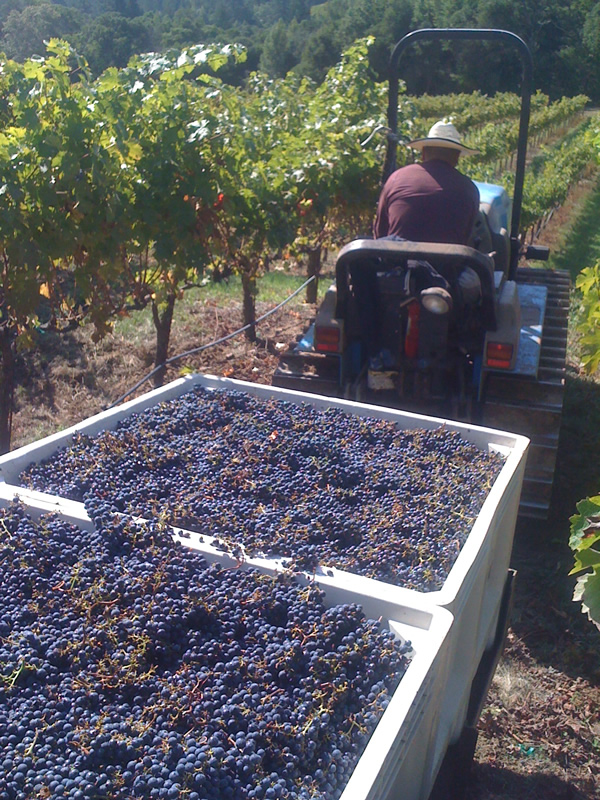 Hauling out some of the last of the 2011 harvest.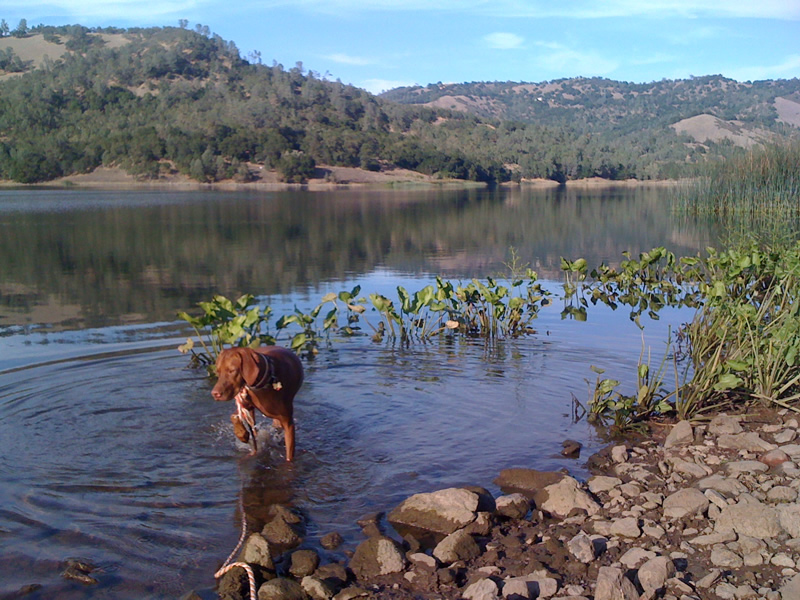 Jasper in Lake Hennesey on the way back from an install at Green and Red. Another beautiful place in California. We spent a lot of time in beautiful places this year or at least it felt like it to me.
View of the whole Sanfrancisco Bay area from Random Ridge Vineyards on Mt. Veeder (below).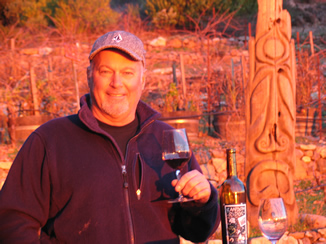 Bill Hawley, resident winemaker, surfer and poet.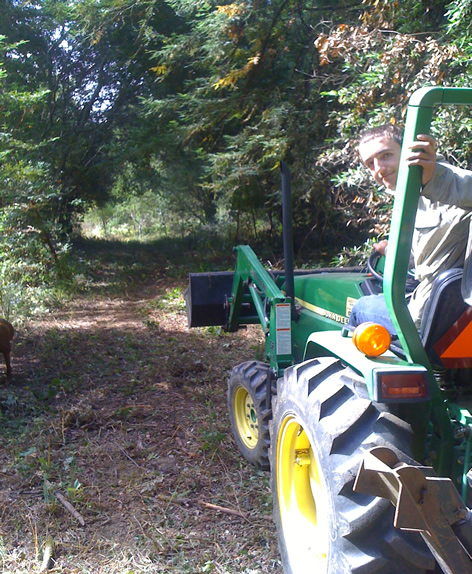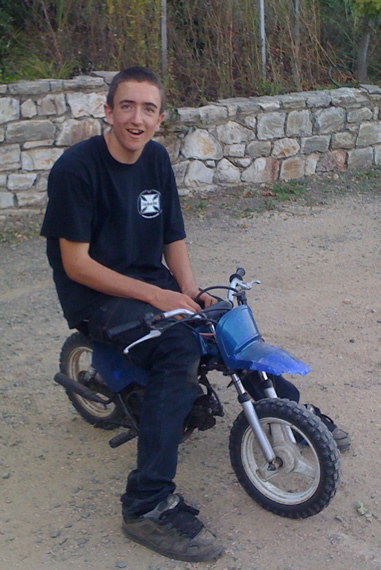 Cameron's 3 cars that came and went.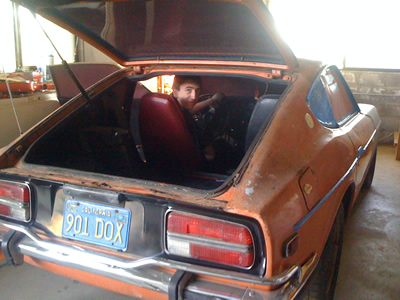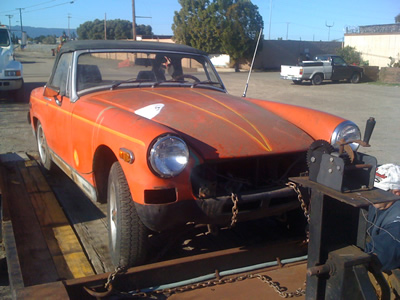 Cam welding on one of his motorized scooters at the Tech Shop.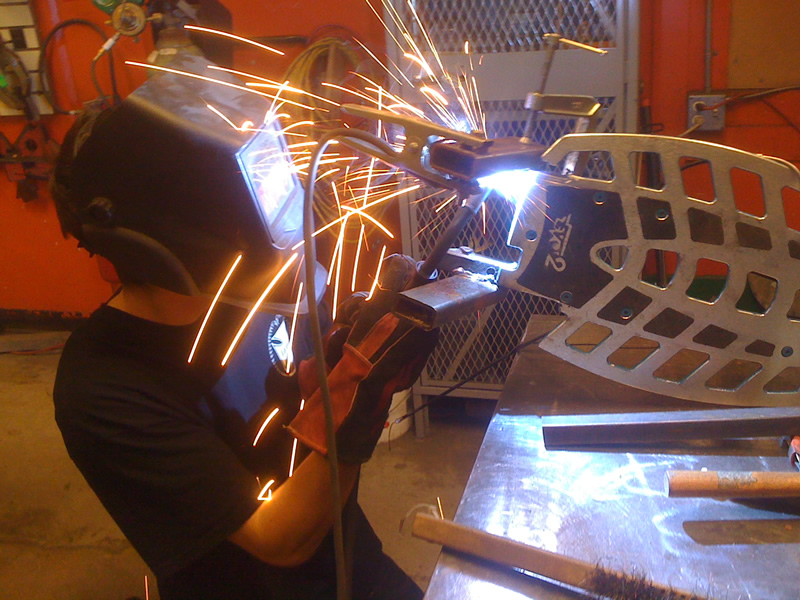 The folks dealing with aging. Not so happy about it but, managing.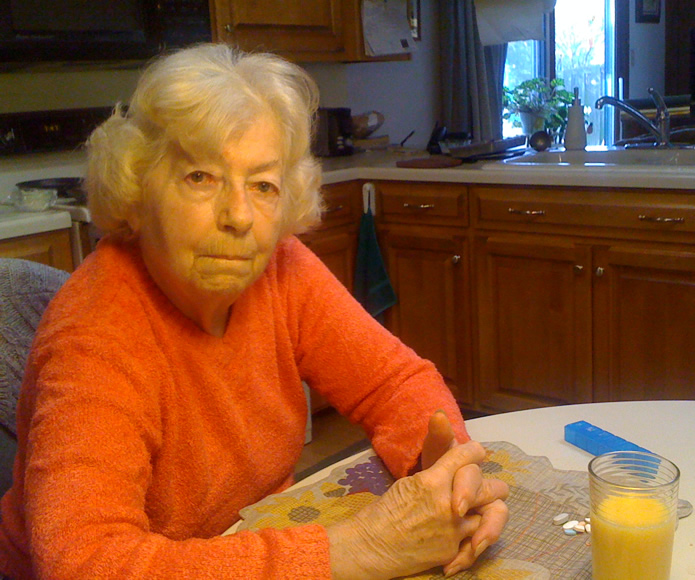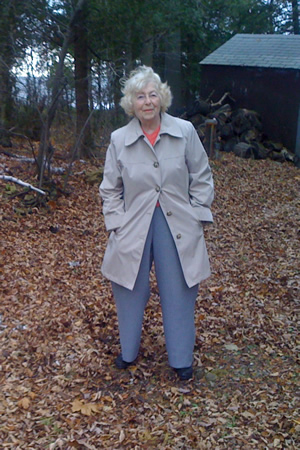 Note new 40" HDTV to left of Dad which was their Christmas present this year along with a Dish Network Subscription.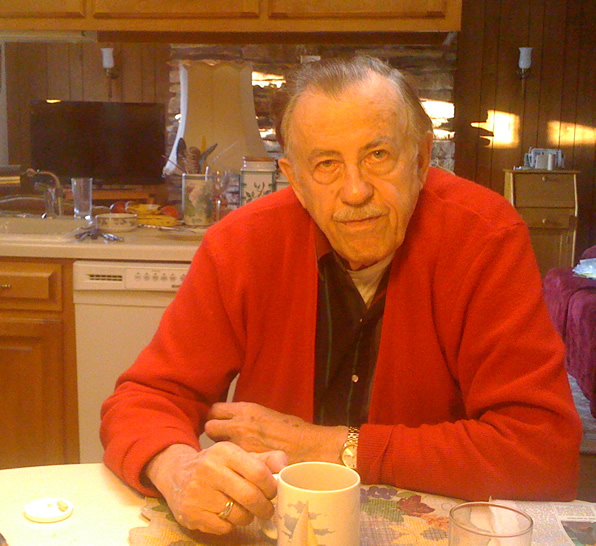 Thanksgiving Dinner in Napa.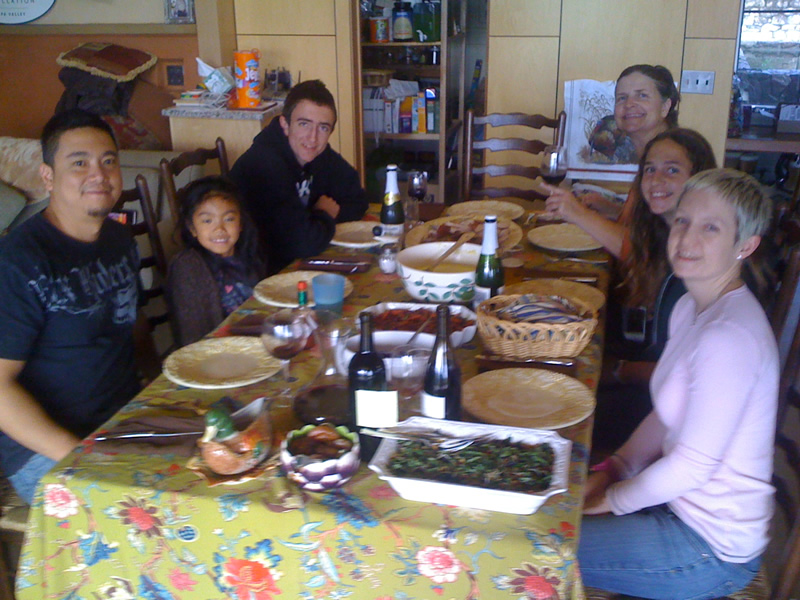 First test of eKo Pro valve actuation and photo from install and Green and Red Vineyards.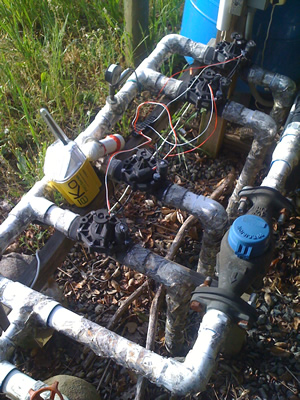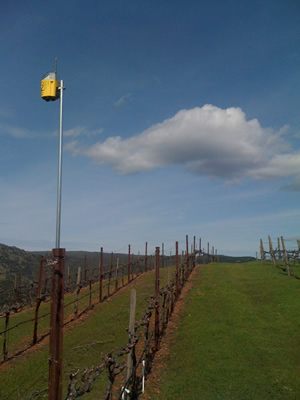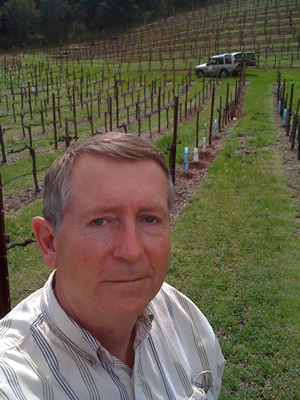 I installed another 10 wireless sensor nodes in the Stagecoach 1500 acres of vineyards on Atlas Peak. This is the largest contiguous vineyard in Napa Valley. You can see the valley floor on the right side of this image in the distance.

Destroyed Landrover and replacement. The Landrover slipped out of Park with no one in it on the hillside and took a 100 yard roll down to this oak tree which didn't move. It was the worst thing to happen in 2011 - can't complain, it was 11 years old and insured.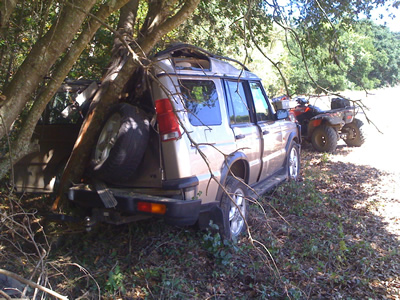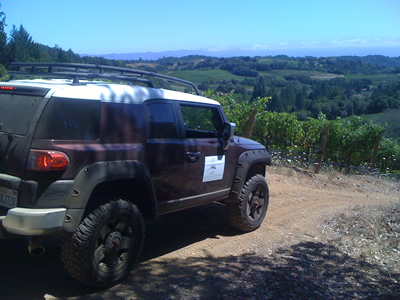 The Bay tree fell on our water tank and bent up the cover but, didn't damage the integrity of the tank itself.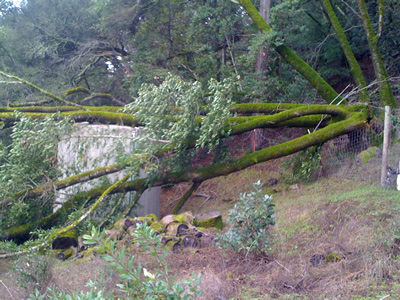 My personal favorite Photos of the year.
Botrytis. How can such a nasty mold be so beautiful? With low yield and botrytis on much of the under ripe fruit it wasn't hard to decide not to make wine this year. However, fortunately our grape buyers didn't give up so easily and all of the fruit was sold!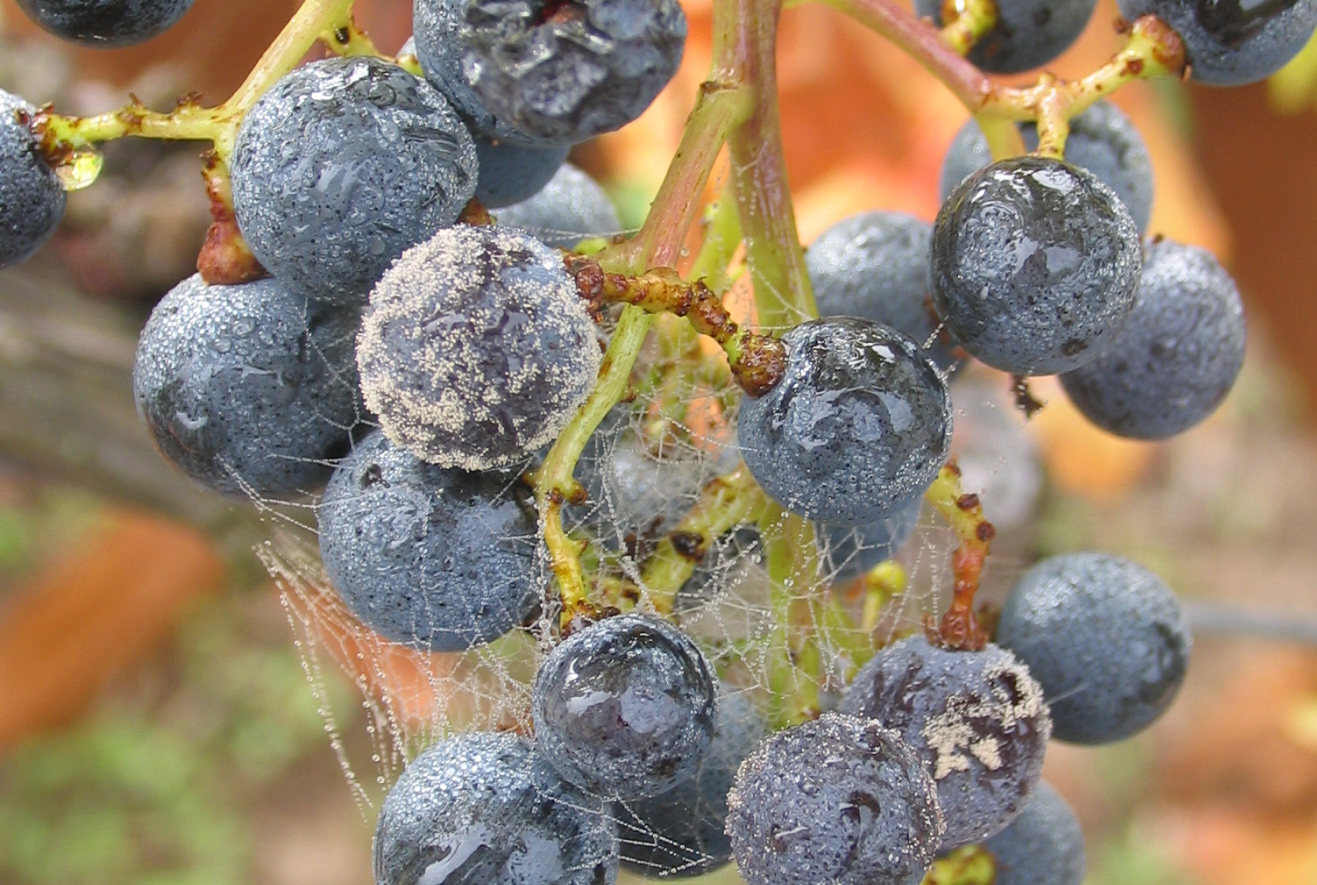 Caper flower and a couple of the buds which would normally be what you would buy in the store pickled.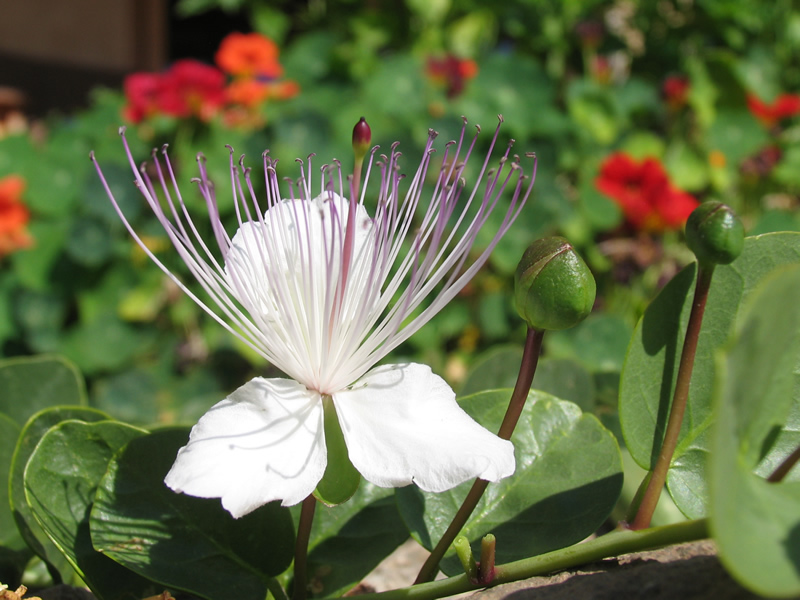 Flying Dog - Jasper after terrorizing all of the frogs along the shore of the pond.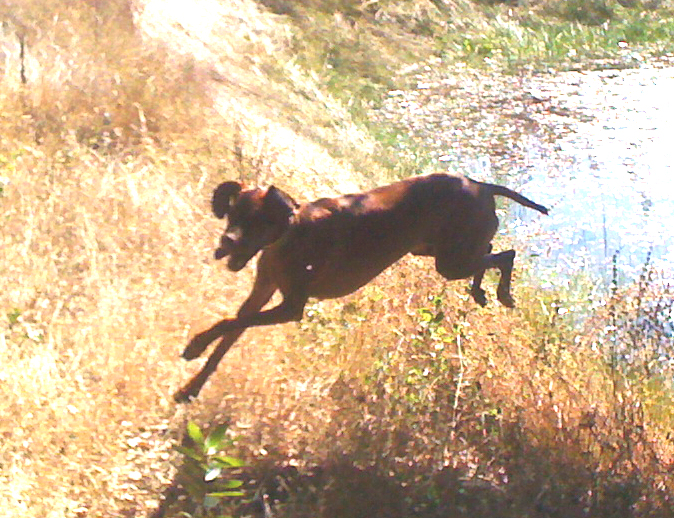 Spraying wettable sulfur to prevent powdery mildew. This spray is considered organic.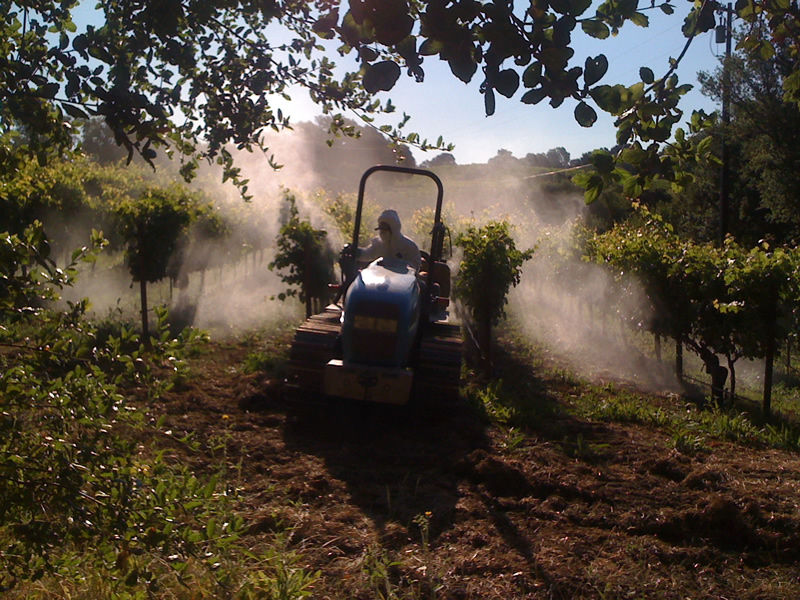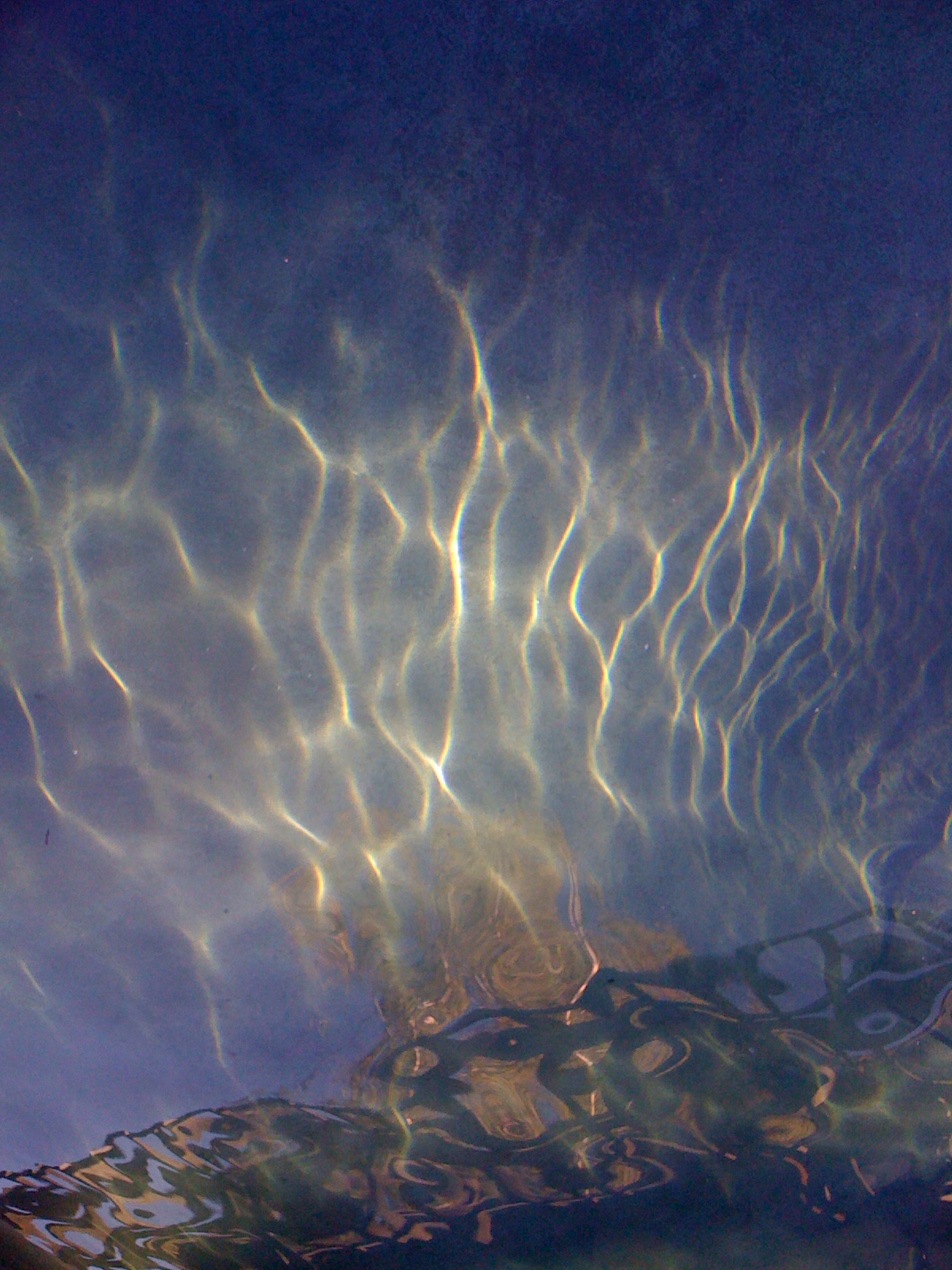 Konrad's block K1 on harvest day. Damp but, the sun came out.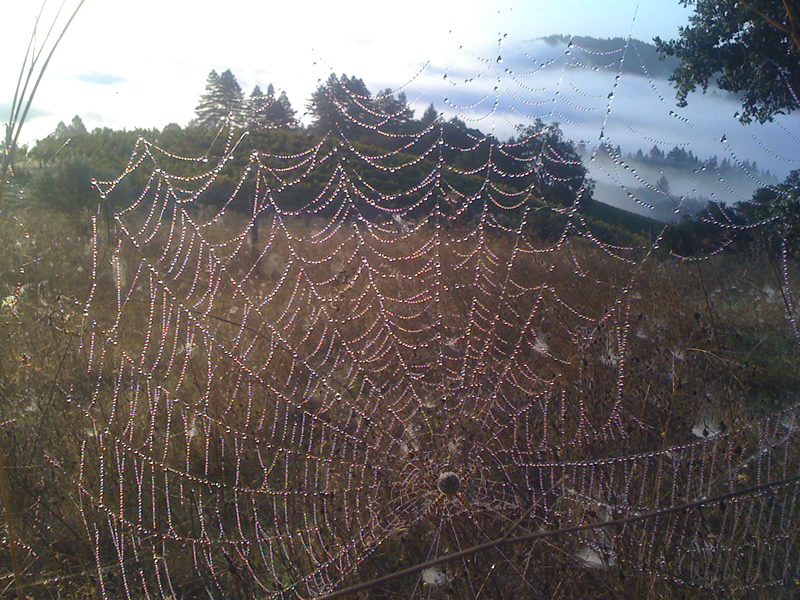 Below is another Spring time view of the StageCoach vineyard. Gives new meaning to the phrase "Great place to work".

Last Edited by Mark Holler 1/4/12