Highlights 2006
2006 was another good year for us. We got our building permit for the new home in Napa a little late 8/21 but since then construction has moved swiftly thanks to our excellent contractor Catanzaro Construction. The grapes vines we planted in 2003 doubled their output this year to 8 tons and we found a buyer for them at our asking price. We almost broke even on the grape growing. The kids are growing up fast now, with skateboarding being the big interest this year. Cindy is into weight lifting and health and cooking. Mark is exploring wireless sensor networks for grape growing.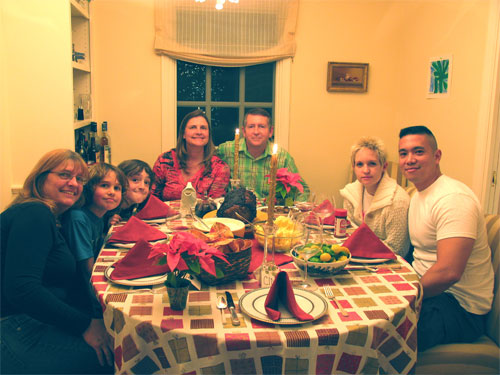 Christmas Dinner, Blanche, Natalie, Cameron, Cindy, Mark, AJ and Joe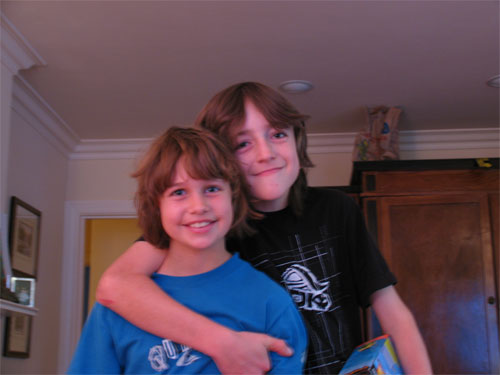 Natalie and Cameron. Natalie got a Nintendo DS and an electronic Yahtzee for Christmas which she likes very much.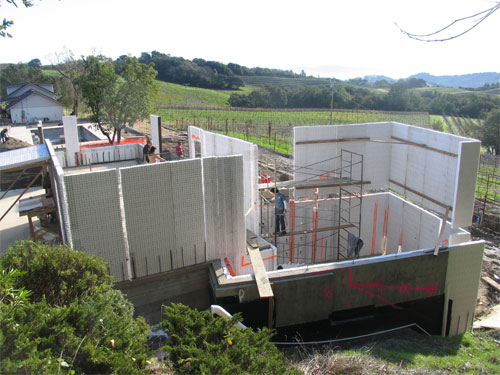 Yes, the walls are styrefoam, its all we could afford after replanting the vineyard. Not much money for windows either. Just kidding. This is as of 12/23/06. It gets sprayed with concrete.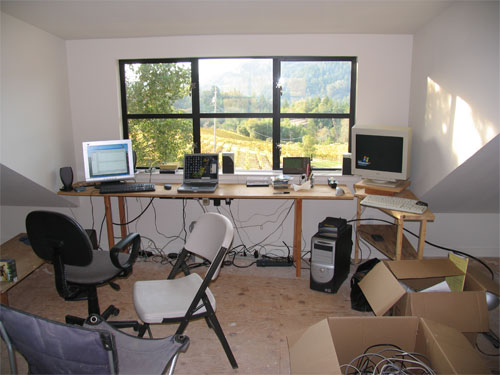 This is my server room in the attic. Now I have 4 servers running on our satellite link serving up vineyard cameras and soil moisture data.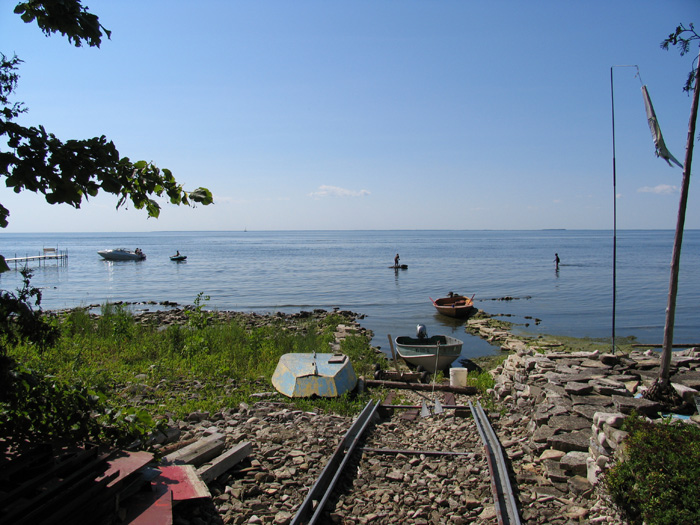 A nice day in Door County Wisconsin visiting Mark's parents.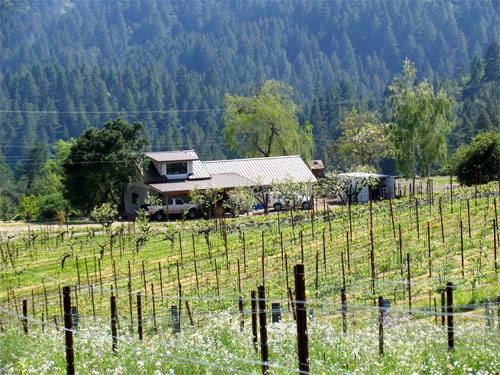 Picture of the finished Garage in the early spring.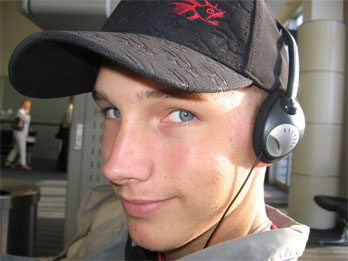 Hank on his way into the Army. He is now stationed in Iraq.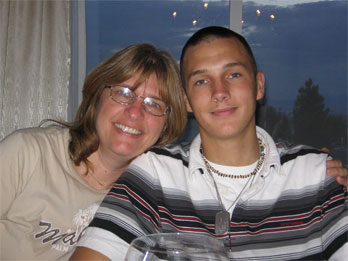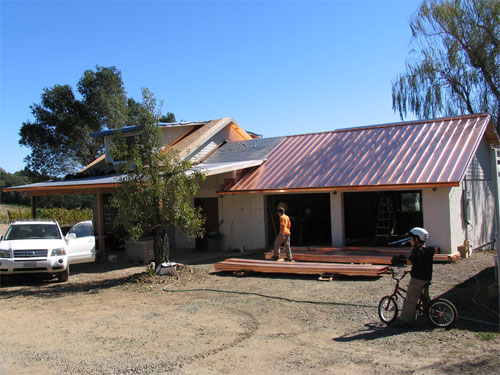 Last of the Garage Copper Roofing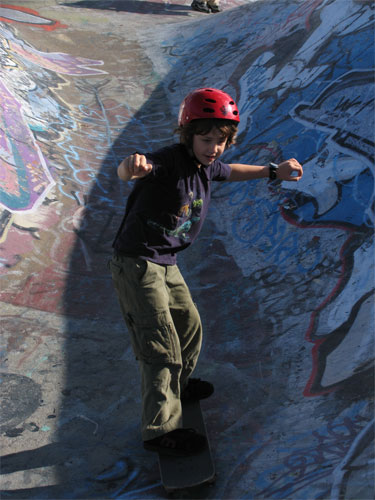 Skateboarding was the main sport activity.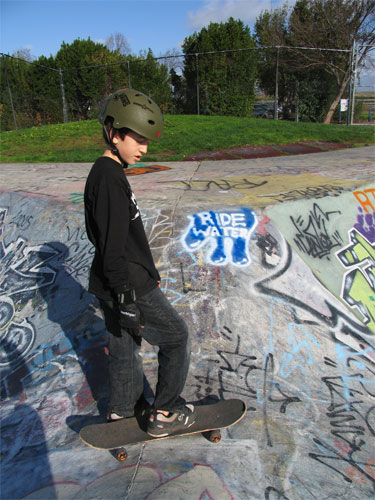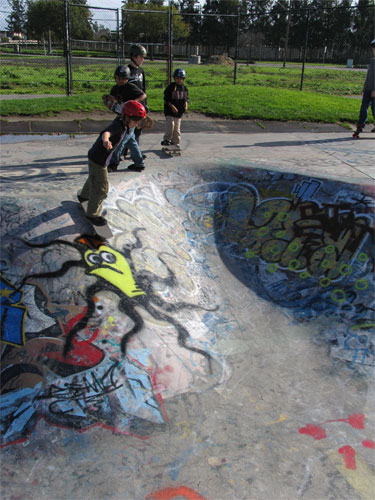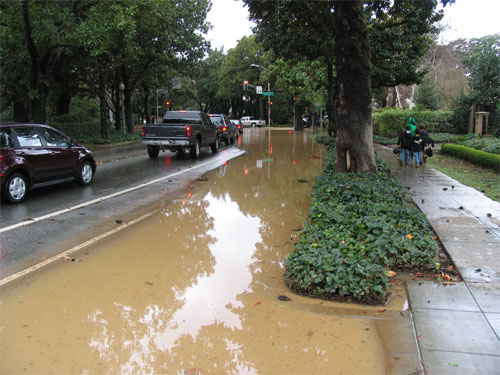 Near flood in Palo Alto.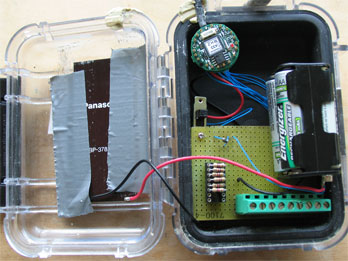 One of my "motes" which sends soil moisture data.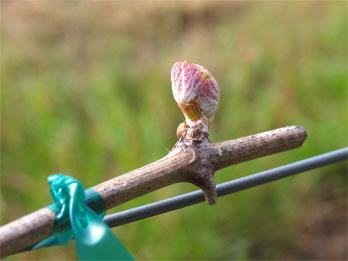 Bud break.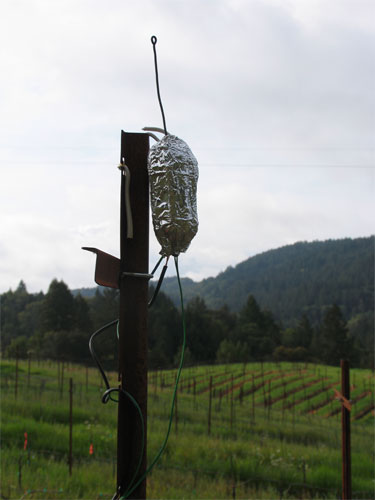 Mote in position all wired up.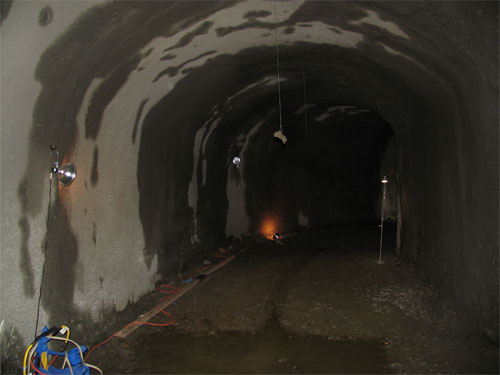 Wet cave late winter.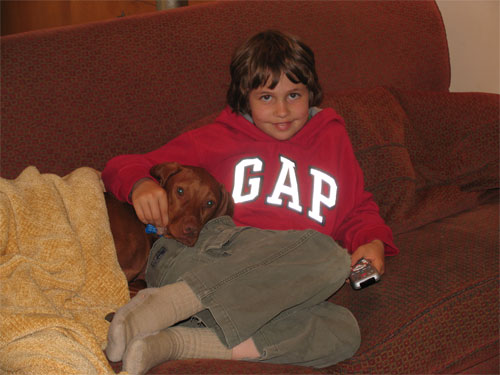 Natalie with Rusty.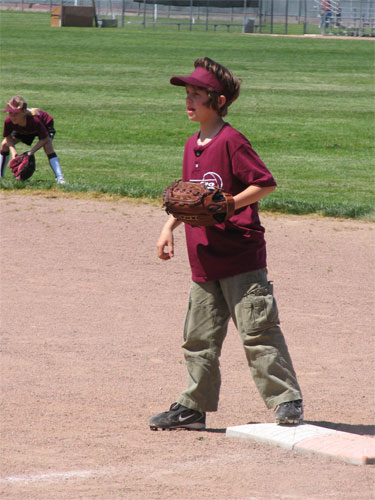 Natalie playing first base in Softball.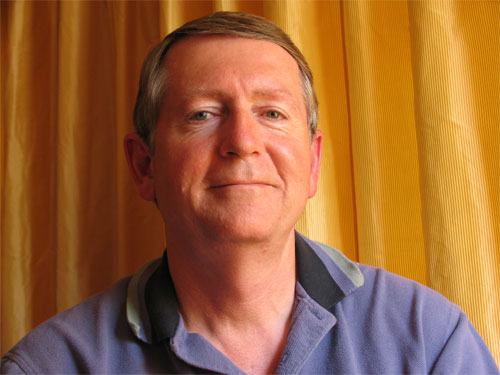 Author of these pages, captured by Natalie.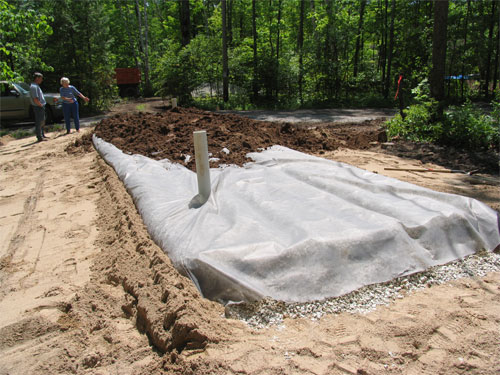 New Mound Septic system installed at Cottage in Wisconsin.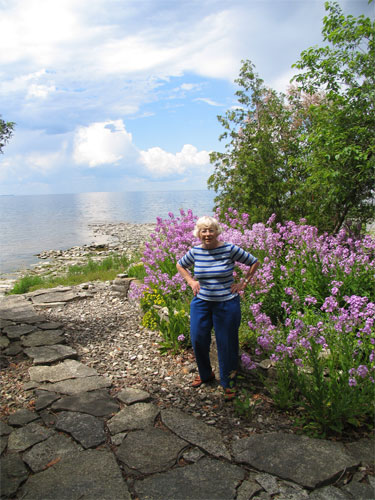 Grandma with her flowers at the Cottage.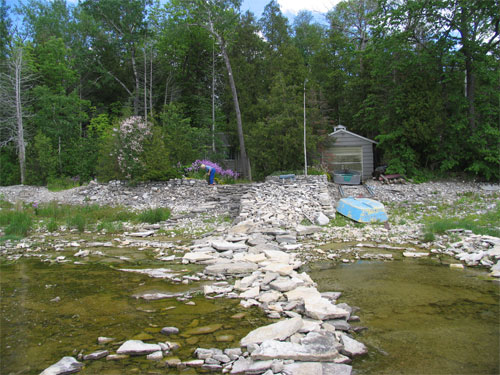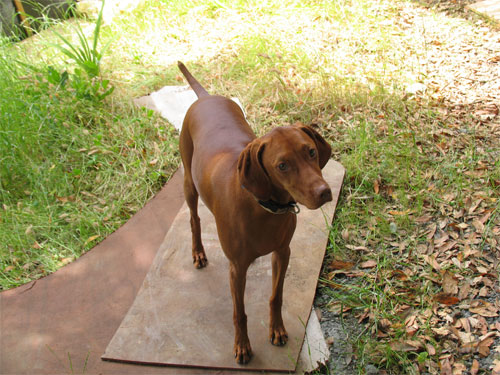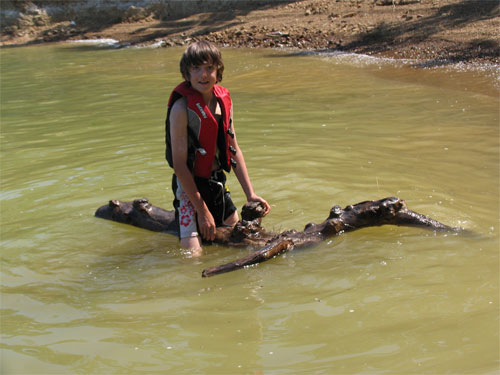 Cameron at Lake Berryessa.
Natalie's Birthday Party with Tess and Kaitlin.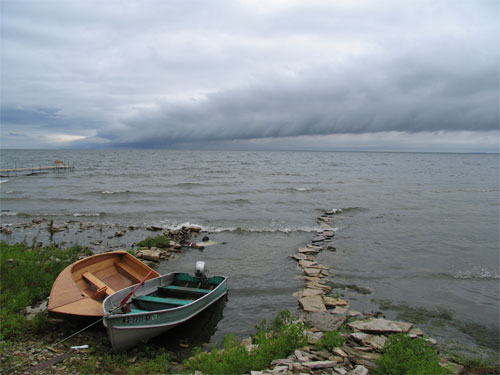 Storm over Green Bay.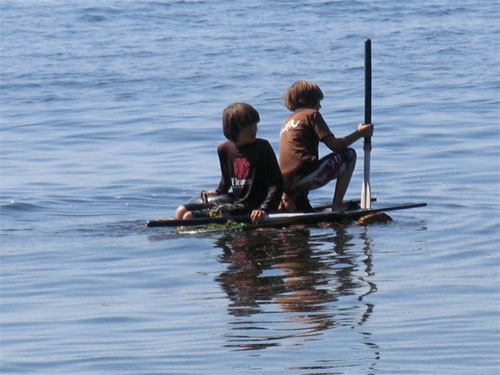 Kids on their log Raft at Green Bay.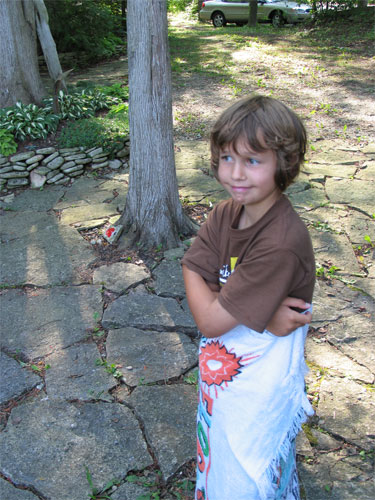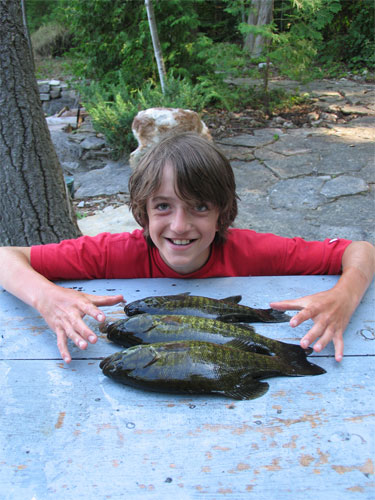 Cameron with some Small Mouth Bass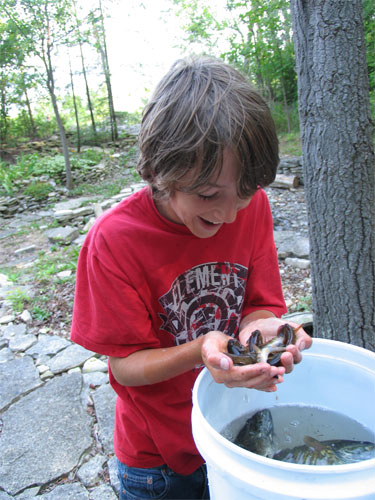 Cameron with nuisance Gobi's in Wisconsin.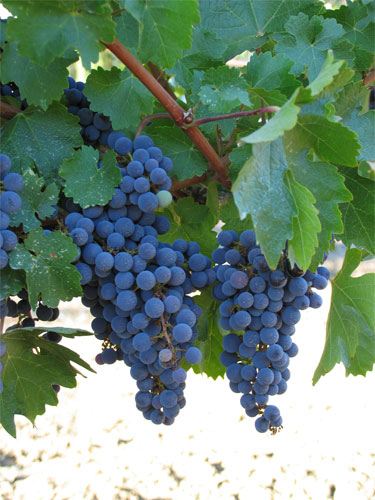 Cabernet Sauvignon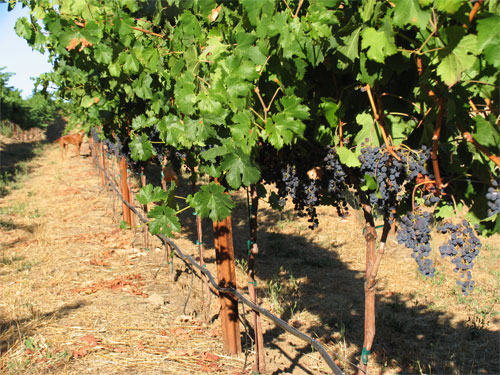 Merlot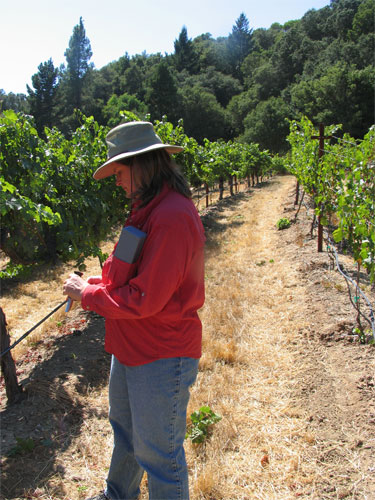 Cindy measuring the Brix.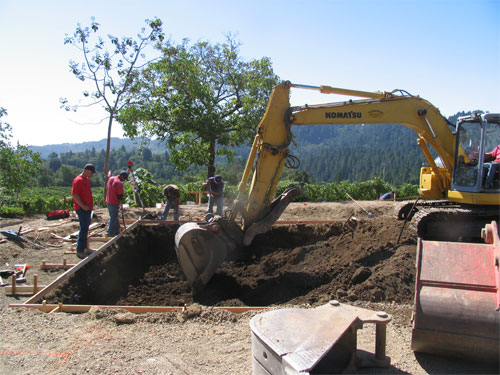 Start of Swimming Pool.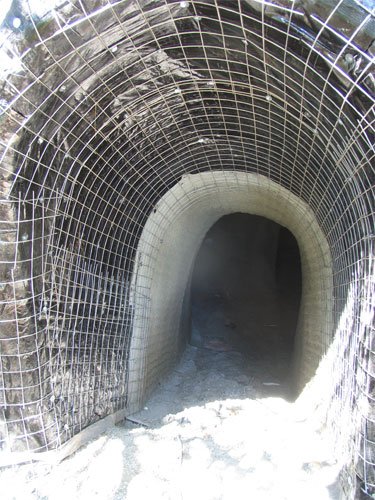 Cave waterproofing and reinforcement.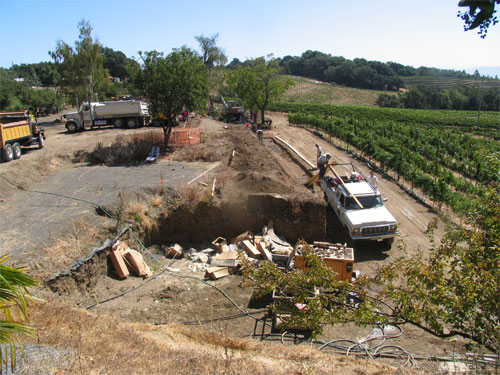 Home site at the start of construction, late August.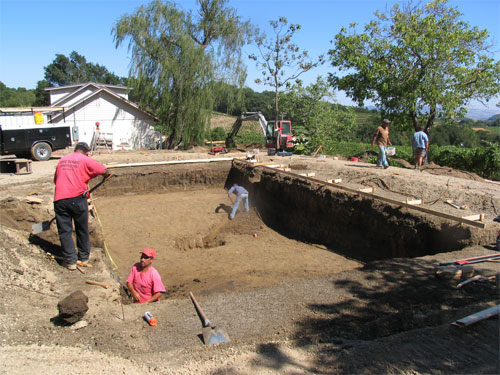 Pool was dug in a day.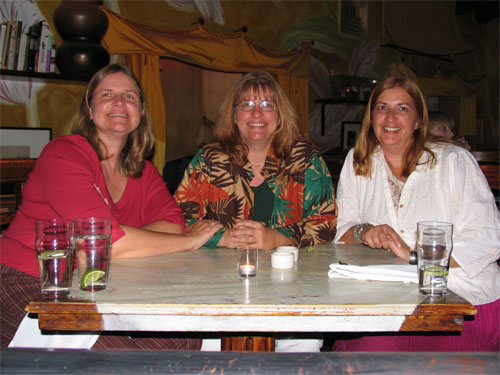 Cindy, Blanche, Karen in New Mexico for Blanche's 50th.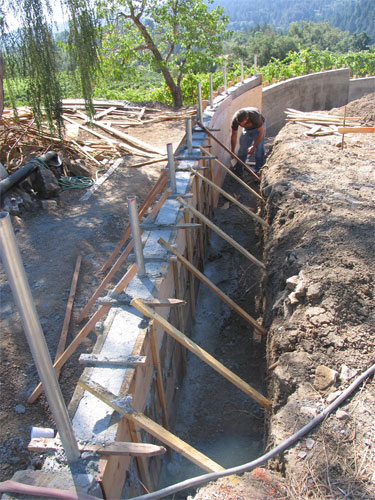 Retaining wall near the garage. The dirt would flow like water in the winter without all the retaining walls.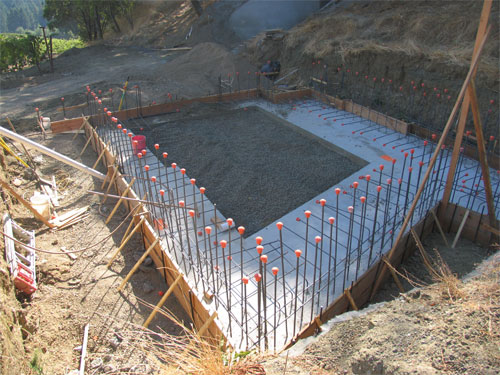 Foundation of the house on an engineered pad of fill.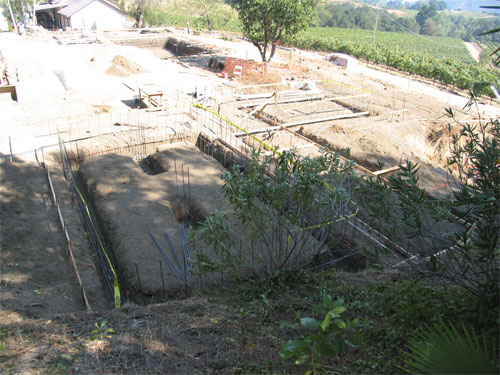 Footing Forms.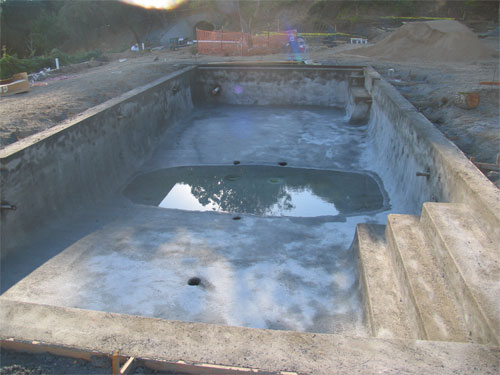 Swimming pool shotcreted, keeping it wet.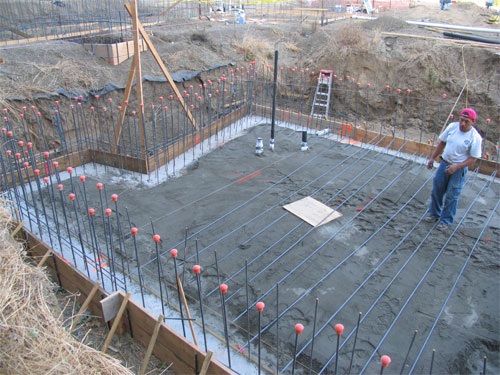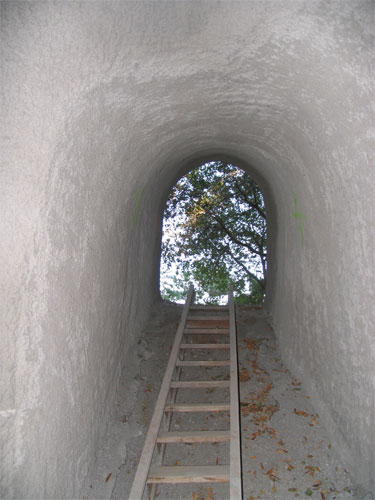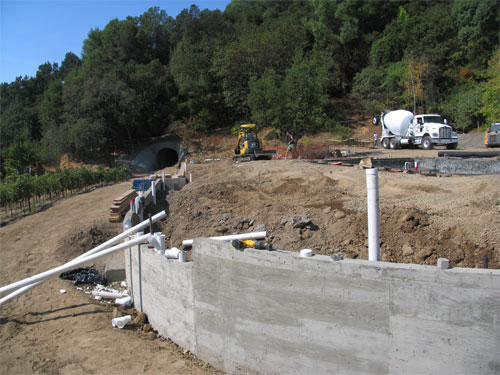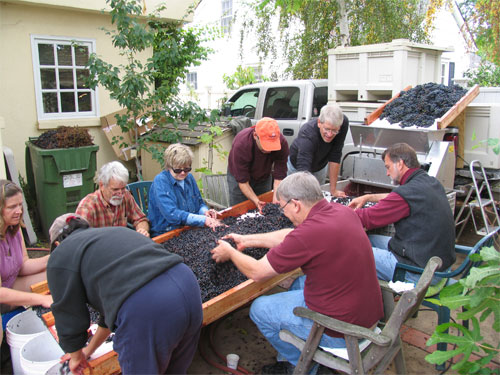 The 2006 Crush with the Wine Co-op.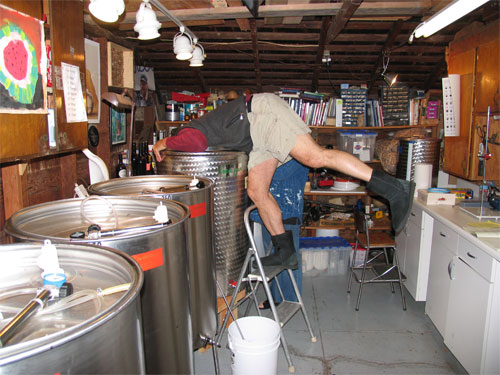 Tim taking the term punching the must too literally.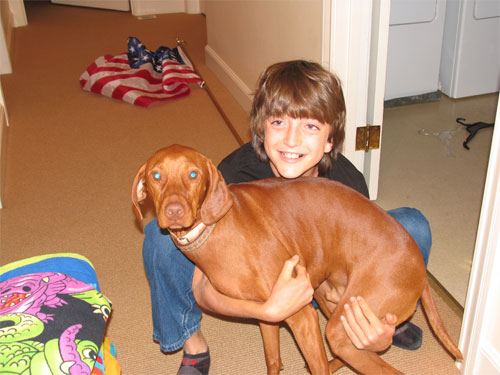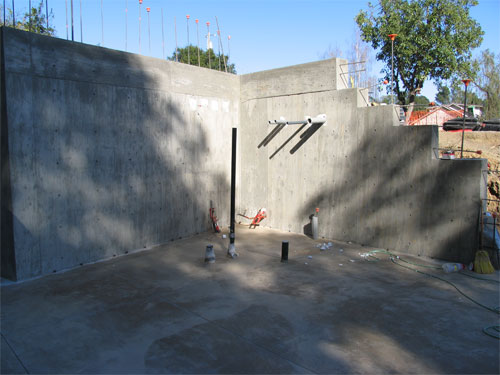 Mechanical room in the corner of the basement.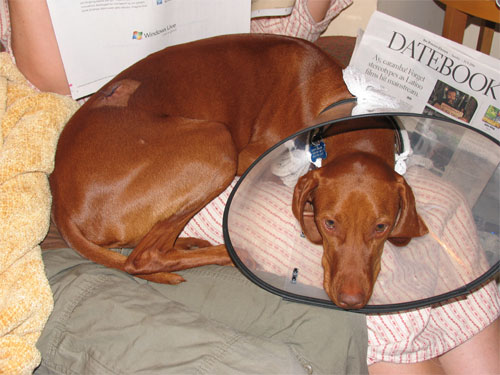 Rusty got caught on some rebar while running at full throttle required 10 stiches three times after he kept tearing them out.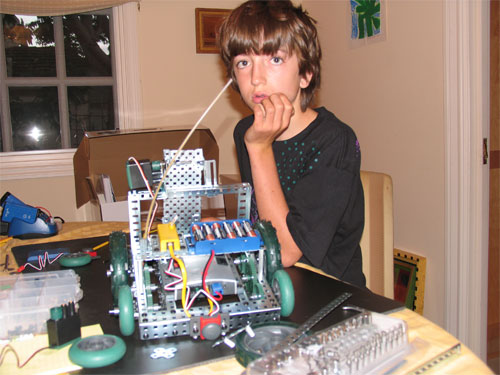 Cameron doing a little robotics with a Vex kit.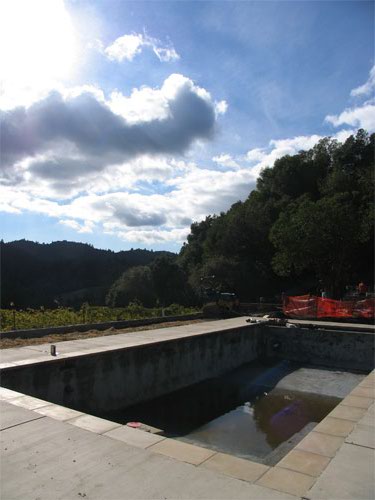 Pool with its deck in place.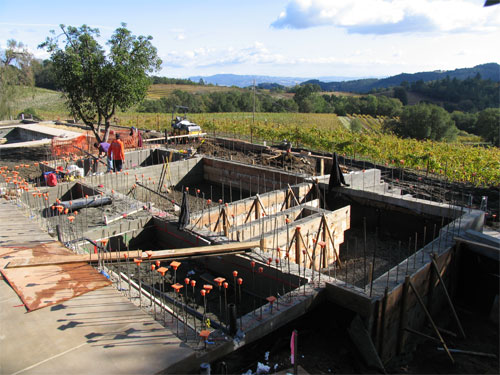 Forming foundation for the great room.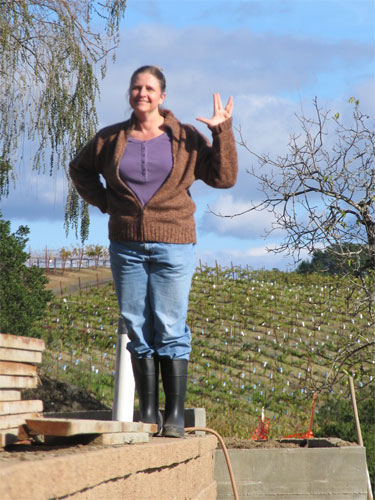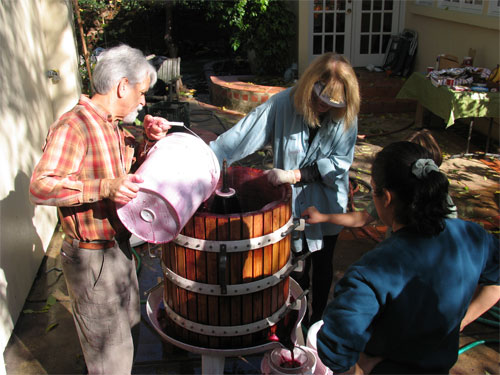 Winemaking; the pressing.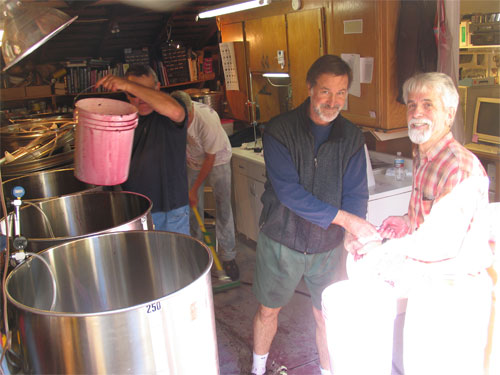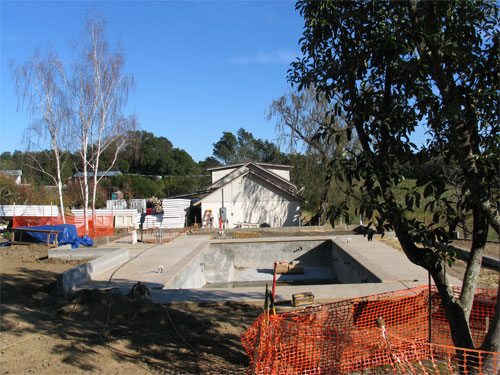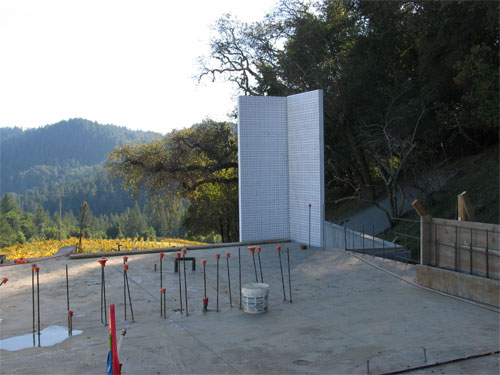 First wall going up.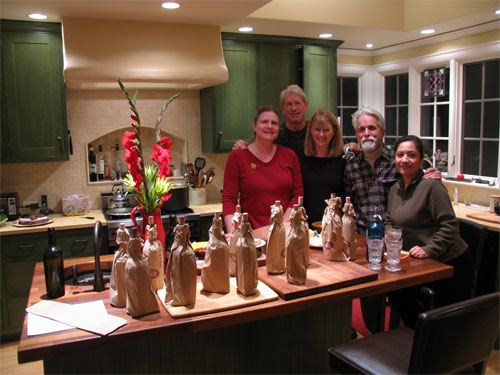 Barrel Mix tasting party at George and Susan's.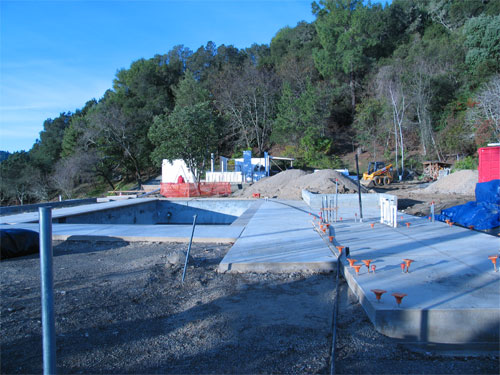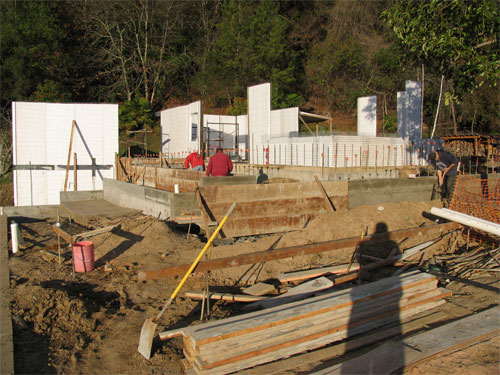 More Walls going up.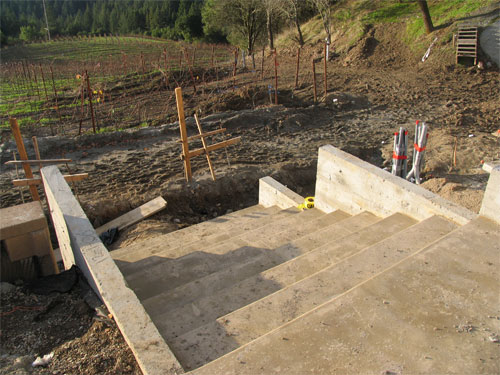 Steps down to the vineyard near the cave.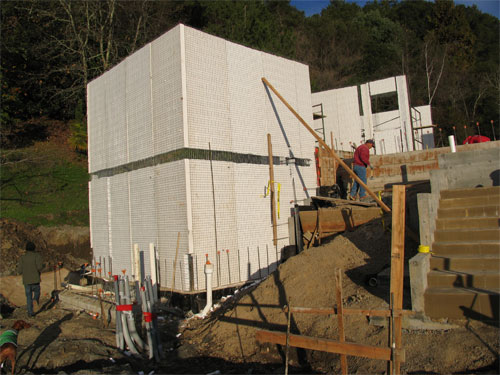 Guest bedroom on top of basement all made of styrefoam. You can't get much for your money these days.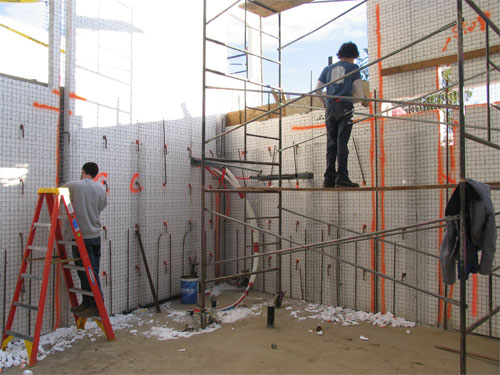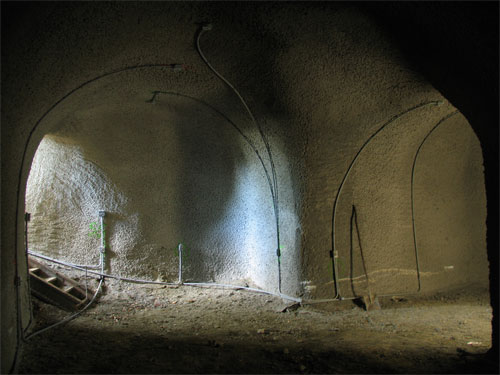 Natural sunlight lighting cave. The south portal tilts up just right to let the sunlight penetrate 50 ft. into the cave. this was an accident.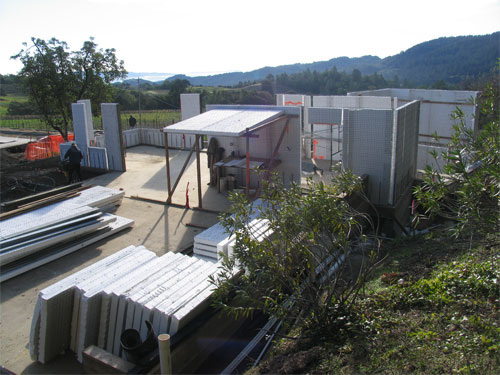 More Styrefoam walls going up.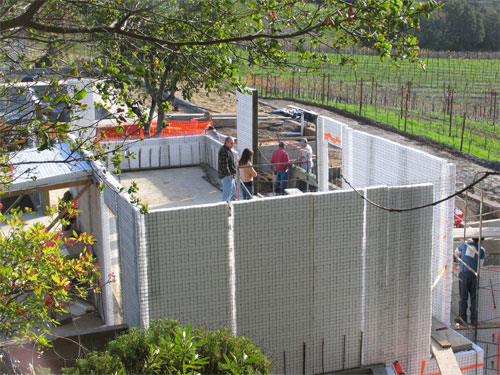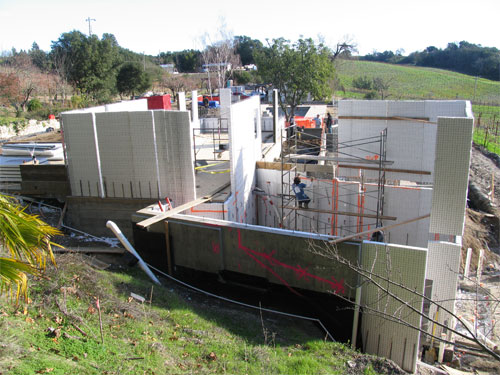 Note there is another storey yet to go on top of these walls.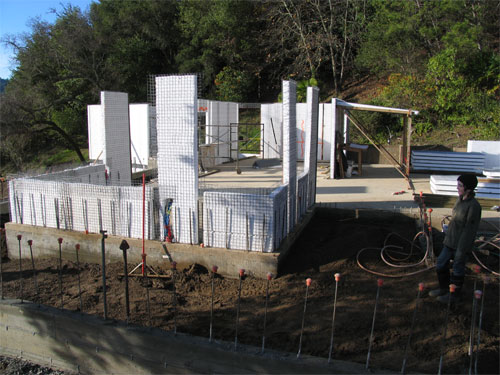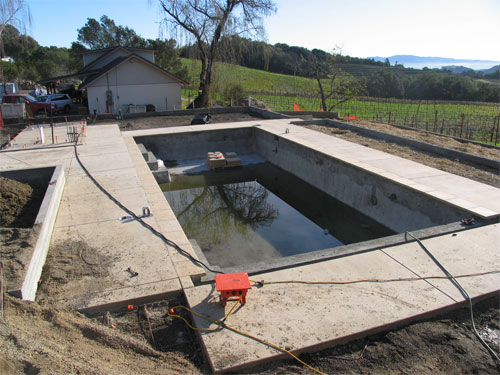 The pool is gradually filling up with ground water. It now sports a half dozen blue gills too.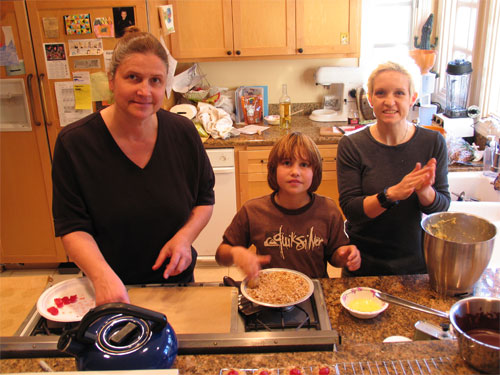 The ladies making Cherry Winks.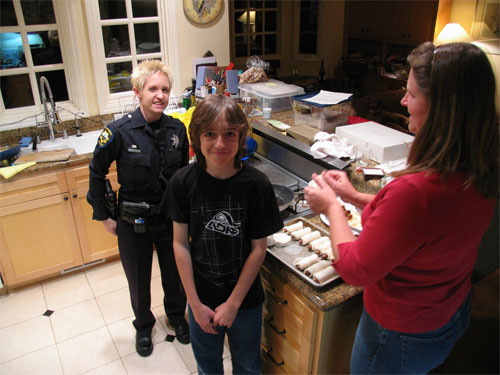 AJ dropped in several times on Christmas between duties. We felt very safe.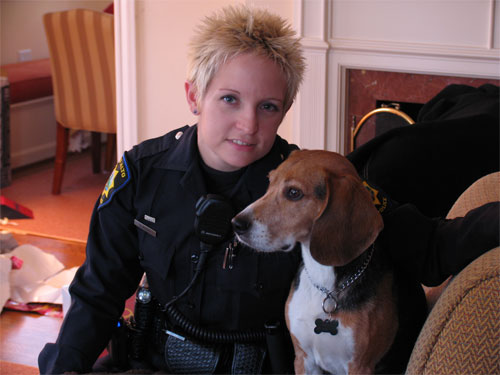 AJ and Mocha.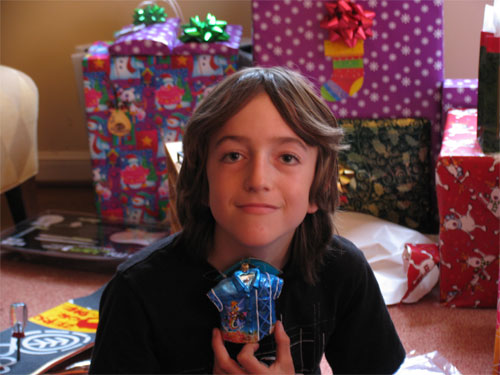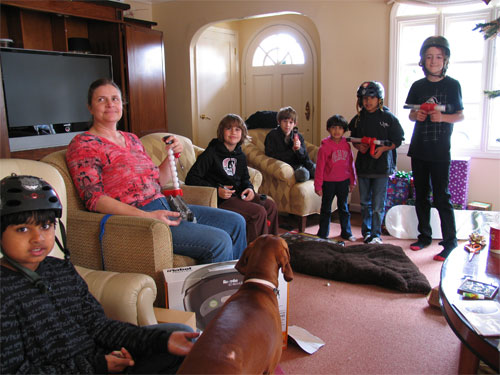 The neighborhood kids resting between skateboarding.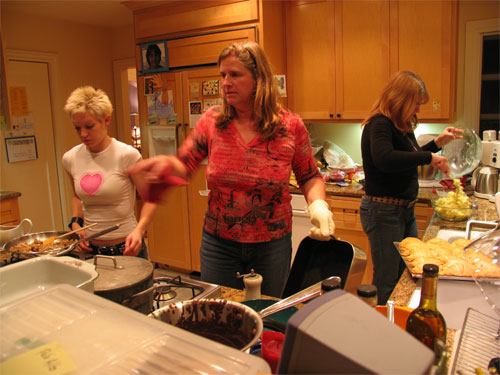 The cooking army.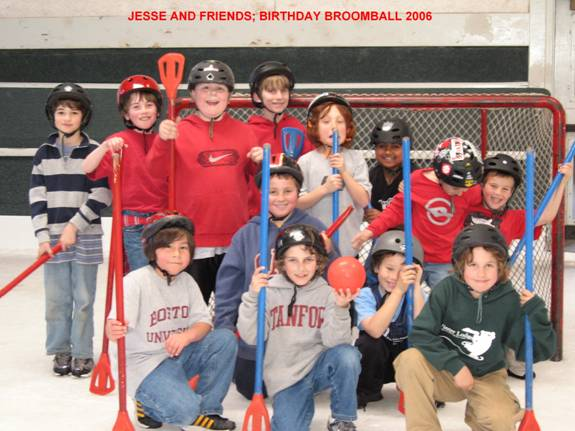 Natalie is cool enough to get invited to a boy's birthday party.
Last Updated 12/27/06 M.H.